H&M Called Out Over Campaign Models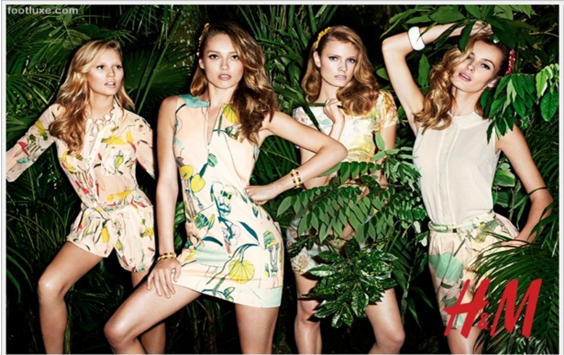 A recent feud on social media is calling out the clothing company H&M for the absence of African American models in their newest advertisement. H&M, a Swedish brand that is popular nationally, had released the advertisements as part of a campaign for the brand's recent opening in South Africa in mid-October.
A Twitter user, Tlalane Letlhaku, was outraged by the lack of diversity. Letlhaku tweeted out to H&M's South Africa twitter and said "I was at your CT store. Most, if not all your posters in store do not have black models. Please work on that to appeal everyone." H&M shortly responded in four sequential tweets: "H&M's marketing has a major impact and it is essential for us to convey a positive image. We want our marketing to show our fashion in an inspiring way, to convey a positive feeling." H&M further explained that their marketing process is something they work on constantly.
Despite the company's attempt to resolve the conflict, many people took the response as yet another act rooted in racism. Twitter users think that H&M was saying that having white models reflected a positive image. H&M shortly tweeted back with an apology of the misunderstanding and explained themselves further. Even after apologizing, customers were still outraged by the lack of diversity and some even said they would no longer shop there.
H&M is decently popular in Centre County and a lot of students shop there. However, due to this recent controversy, some students are reevaluating their choices. "H&M is one of my favorite stores but after reading the tweets directed to them, I will probably reconsider my next shopping trip," said Emma Houtz, a sophomore.
Hopefully, H&M will recover from this misunderstanding and customers will no longer have anything against them.