State High Prepares Students In Many Ways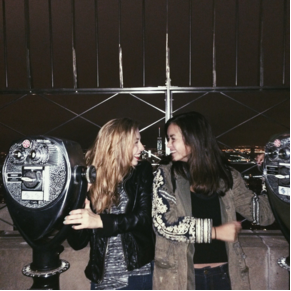 We all have school pride for many reasons and we definitely have much to be proud of!  94% of our State High students graduate, which is much higher than the national average of 82%. State High not only gives students a solid foundation in education, but it also prepares its students for College success.  According to the US News and World Report, our average SAT score is 1820, above the national average of 1700, and our average ACT score is 28, exceeding the national average by 2 points.  Our students are accepted to some of the nation's top schools, and many take advantage of our proximity to Penn State to get an early start on their College career.
Beyond academics, there are a number of items that contribute to student satisfaction and success.  A recent survey of current students at State High, published in www.k12.niche.com, highlights some of the good aspects about our school.  Many credit the breadth of opportunities, the career-related classes and the variety of courses offered. The number of clubs, as well as the concern that the school has for each student, and the "push" towards College also motivates students.  Kaitlyn Warner, a 2015 graduate of State High who now attends New York University, agrees.  She credits her experiences at State High with her success and easy transition to life in New York City at NYU, ranked #32 in the country, according to US News and World Report.  According to Warner, "[I think] State High does an exceptional job of creating opportunities that foster creativity while still teaching the value of hard work and internal desire to succeed from its students. My time in the music program and in Thespians especially encouraged a sense of playfulness backed by a serious work ethic. But it's not just applicable to the arts; in any field you've got to have the drive and passion in order to sustain your creativity and imagination.".
James Graef, a current State High senior, also believes that State High has helped prepare him for his future. "State High has helped me in the college admissions process by allowing me to explore my passions through classes and extracurricular activities and by helping me express those passions to colleges," Graef states.
At the same time, students recognize that the state of the building, the need to cross streets, and the "cliques" at State High can detract from the overall positive attributes.  Moreover, State High is a big school and the pressures are real.  According to the niche.com survey, students offer the following advice to newcomers:  be prepared for the "bigness," participate in activities, don't procrastinate, and sign up for anything that sounds interesting!  Kaitlyn Warner agrees.  While she was at State High, she was involved in French Club and Model UN during her first two years of high school, and she did Thespians all four years. She was in the shows starting her sophomore year, helped makeup design on and off, and was president of the club her senior year.
Warner also offers similar advice for students.  "Post-high school plans are of course a serious endeavor and you should work hard; however, you should know at the end of the day even if it doesn't go the way you planned, you will get where you want and need to be. Your plans following high school should be more exciting than stress-inducing. So enjoy your time in high school; it's a chance to explore different parts of who you are and what you love. Embrace it," Warner states.