Spring Fashion Preview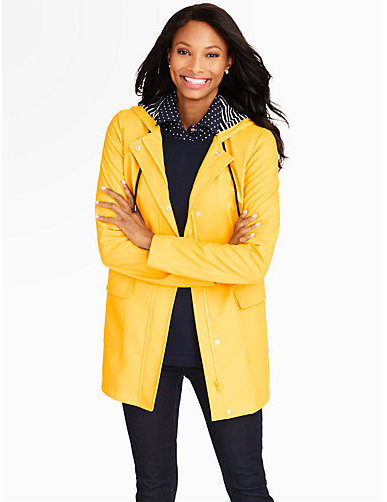 It may seem as if Winter only just started, but Spring is already on it's way. With the unpredictable State College weather, even if the groundhog says there's another 6 weeks of winter, it'll probably be May before we can stop wearing jackets to school. Whether you're a boy or a girl, it's important to dress for the weather.
Tall Hunter rain boots were all the talk in Spring 2015, but they're not the only boot that will protect your feet from the rain. This year, try a sleeker version of the classic boot and pick up a pair of "Chelsea"s. Like your regular rain boot, they're perfect for dreary days with a chance of showers. This pair by Jeffrey Campbell is available for $55 at Nordstrom, but you can find thousands of variations in color and design online and in stores pretty much anywhere.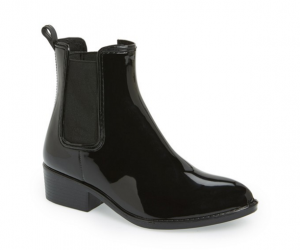 Although they've been around since the early years of warfare, military-style jackets are still in, even if you aren't a soldier. The classic olive green color is a basic staple piece that many girls already have, but this spring, consider branching out and buying a navy blue or khaki military jacket. Not only are they stylish, they're also the perfect weight and material for the early days of Spring when it isn't quite warm enough to wear a jacket but a down coat would be too much. Madewell has a version of this timeless style for $118, but it can be found in many other stores. Prices typically range from $25 (TJ Maxx) to the mid-hundreds (J.Crew).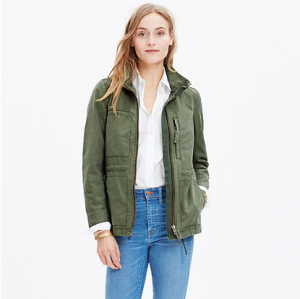 For chillier spring days, a military-style jacket will definitely come handy. Yet as we all know, April showers bring May flowers, and by April showers I mean the rain that comes in February through basically the entire summer. Investing in a good waterproof rain jacket is really important and sometimes overlooked. There's always that one kid who has to cross from South to North on the rainiest day of the year and ends up getting soaked because of a lack of a waterproof jacket. Don't get caught in the rain without a good rain coat or at least a good umbrella. North Face brand has a wide array of rain gear, typically ranging from $100-$200, however, places like Target has some around $50. For men, try a jacket similar to this one from North Face, which is a windbreaker and rain coat combination, priced at $118. For women, try a classic yellow like this one from Talbots which features a blue and white striped lining for a pop of color.
Regarding guys' Spring fashion, it is a lot similar to winter and fall's styles. Junior Dylan Horne says, "I usually just wear shorter shorts and either a long sleeve t-shirt or polo. Long sleeves and shorts is 10/10 comfort." TJ Maxx, Gap and other department stores are good places to look at for guys' polos and shorts. When speaking of the long-sleeve and shorts duo, Horne says "You can't go wrong." Many guys agree with Horne that what they wear in the Spring doesn't differ much from what they wear in other seasons.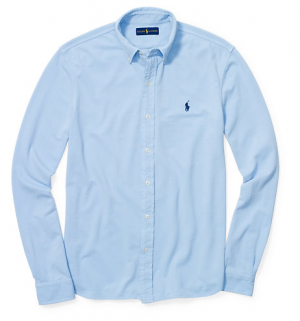 Spring fashion may not be appreciated by all, but if you like to dress for the weather and look good while doing so, consider also looking online and seeing what the latest trends are…consider taking some advice from this article and picking up a new jacket or a pair of boots.