Uncertain Two Hour delay Turned into a Certain Cancellation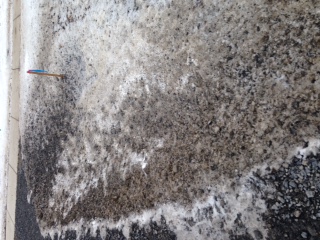 Since Saturday February 13th, there had been some talk going around that on Monday night it was going to be snowing for a good while. Many students wondered if there was going to be a two hour delay. Almost every student loves a good two hour delay, especially since there's more time to sleep in the morning and there is no need to get up early for school. 
A phone call Monday evening set everyone's minds at ease, confirming the two hour delay for the next morning. Even though the decision was not that likely to change, it was only a temporary notice for the time being. As was explained through the phone call, in the case of change, students would be updated with the new decisions made by 7:30 in the morning.
When Tuesday morning approached, the expected temporary two hour delay turned into an extremely unexpected permanent cancellation for the day. Not many people had considered this before the news was announced. The sudden change marked the very first school cancellation of the year, causing teachers' plans to shift over a day.
"I was excited and at the same time disappointed," said history teacher Mr. Walsh. According to Walsh, students will have to make up the day during the Memorial Day Weekend. With that being said, there was still some good that came out of the cancellation.
"There's no school that is equal to a decent home," said Jessica Rodriguez, a junior. Not only is there more time for sleeping in, there is also time to do other activities that would normally be difficult to fit into a schedule during school days. Everyone feels more comfortable at home than at school, and there's more time for catching up on school work if it's not already done. There's no guarantee that there will be more cancellations in the future, but then again, who knows? If one comes around, enjoy it while it lasts, because it usually doesn't last for long!