Is there a Time Limit for having a Plan for the Future?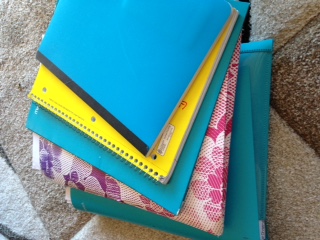 There always seems to be pressure on students to figure out what they want to do and what careers are best for them. This is true especially for juniors around the middle of the school year. Most teachers, counselors, and parents, are telling students that they need to figure out and plan for their future by participating in clubs and taking classes that are relevant toward paths that they might take. This kind of pressure needs to decrease, and by having enough time to carefully consider the available options, students will make correct decisions regarding their future much more easily.
On Friday January 29, during English classes, counselors for the junior class showed a presentation about about colleges that will best suit each student and encouraged them to start thinking about the future.
While it may be good to push students towards specific boundaries in making important decisions, it can cause enormous amounts of stress and overwhelm students who already have homework, school, and other things on their minds.
"Without having some inkling as to future plans, it is difficult to have students prepared for a life after high school," explained Mrs. Keim, a Chemistry teacher here at State High. "I don't think there is one factor that may "pressure" students, but a whole host of variables such as family dynamic, an academic environment that stresses success, peer interactions and so forth. As a teacher, I think we try to set reasonable goals for our students keeping in mind what there future plans may be." Many sources of stress do come come from within, but there are definitely many sources of stress for students dealing with school as well.
"It's important to begin considering what you'd like to do after high school junior year," said junior Julie Harrington. "However, teachers and counselors should be aware of the pressure put on students." By being more aware of how much pressure there is, teachers and counselors will usually let students think more for themselves. Having some time alone without all of the added stress, will make decision making much more easier than before.
A student knowing what he/she wants to do after high school is great, but if not yet, that's okay too! Teachers, counselors, and parents tell students that there is a time limit as to how much time they have to actually think about their future, and that is true. There is a time limit, because as students enter high school, they only have at least four years before they have some ideas about their future life. Even though it's not necessary for a complete plan of the future, students should have some thoughtful decisions made. Once out of high school, some of those plans will most likely need to be acted upon in order to move forward in life.
"If counselors didn't push students as much they do, then we wouldn't be thinking about our future and we would end up not knowing what to do," said Catherine Curtin, a junior here at State High. This does bring up a good point that students wouldn't know what do when the future does come. However, if students ever do get stuck trying to figure out what to do when the time comes, there will always be adults around who can guide them.
And even if it feels like time is running out, there's still time to decide. For juniors, there's still one more year of high school left to go. Therefore, no definite decision needs to be made just yet. Rushing to create a well formulated plan of the future is only going to contribute to a higher level of stress and the outcome of the plan probably won't be as promising as it may have been expected, since it would cause the students to overlook important factors regarding their future. Sylvia Justice, another junior here at State High, agrees. "I think pushing students to be the best they can be is good to an extent, but students need to be able to focus on their future without all the stress of that constant push."
Teachers, counselors, and parents should reduce pressuring students about their future and start giving them a chance to sort out their thoughts. By letting students make these types of decisions at their own pace, makes it easier to choose future careers. It also facilitates choices that ensure that they are moving in directions specific to their own needs and passions.