ESL at Webster's
State College High School's ESL students have been focusing on Nicholas Kristof and Sheryl WuDunn's book Half the Sky: Turning Oppression into Opportunity for Women Worldwide. The students started a project for the public to learn about what is happening in third world countries. Leading the class was Mrs. Harpster, and with the help of Ms. Himler and Mr. Vetere, the idea was presented to the class. "I thought, my students need to know about this, they need to learn about other countries. I need to bring this into the classroom," said Mrs Harpster.
Their final project was presented in the form of PSAs at Webster's Cafe on February 20th. The students made posters to hang at the high school to encourage people to attend this event. By the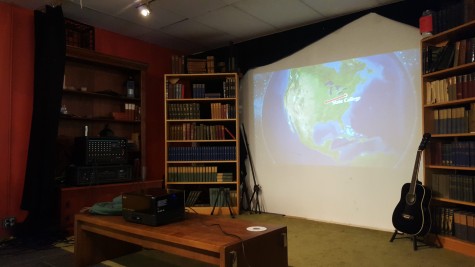 day of the presentations, many people came. The students who presented were nervous especially since they would be speaking in front of other people and in their second language. Nevertheless, they were still proud of what they had done. Paulina Rodriguez said, "The process was long but the results were awesome and it was amazing to see everyone enjoying the final project."
ESL students believed that the presentation was informative and successful. Amanda Wang said, "These really helped me learn about things that happen in countries where people don't pay attention." Everyone who had been part of this project was happy with the results they received.