Celebration of National Foreign Language Week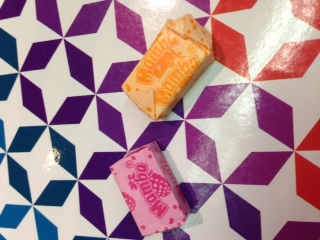 It's that time of the year again to celebrate foreign languages and their uniqueness! This time is known as National Foreign Language Week. Even though the official holiday occurred around the time of spring break, it wasn't time to stop celebrating just yet. On Thursday march 10th and Friday the 11th, language teachers and many students celebrated this holiday with a little party that took place at State High outside the South cafeteria during all lunch periods.
"Here at State College, we have been trying different activities, including a poster contest, food sampling and cultural trivia games. We have also had an art challenge to identify the sources of different works of art," said Eric Smith, a State High German teacher. Anyone could go to the celebration and have fun! There were foreign foods, games, and prizes as well.
According to Smith, since the actual holiday was during spring break, there was not enough time to do a huge event celebration with many activities. In spite of that, the event was still held for people to enjoy and have fun. "Our challenge here is that the actual designated week for National Foreign Language Week usually falls when we have spring break," said Smith.
"One thing that is special about National Foreign Language Week is that it is an opportunity to celebrate a journey that our young people have begun, which is the learning of a second or perhaps a third language. This journey will create opportunities that one cannot always foresee," explained Smith. Celebrating the opportunity to learn new things and embracing uniqueness is always great for everyone.