Liu's on the team?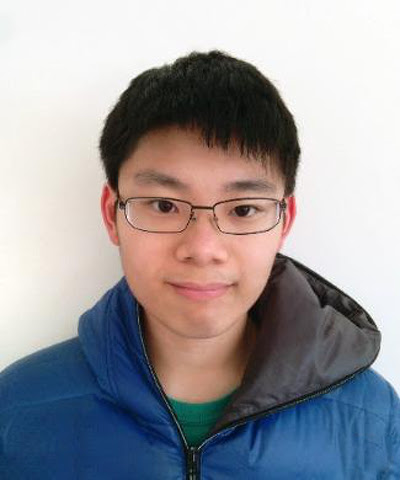 Jared Bowman, Staff Writer
June 1, 2016
"I think of physics not as studying for an examination but following my curiosity," said senior Vincent Liu. Liu was selected as 1 of 20 students in the nation to be on the 2016 U.S. Physics team. "I've always been curious about how the world works, and living in a college town, I have had many opportunities to experience science for myself." His interests in physics began when he came across a series of enlightening physics talks in the summer after sophomore year. After that, he was hooked.
Over 4,000 students took the US Physics Olympiad administered by the AAPT (American Association of Physics Teachers) in March. The Physics Olympiad is a test for high school students to select members for the U.S. National Physics Team. To Liu, physics wasn't studying. He was following his interests and enhancing his knowledge. "Even in the busiest parts of my junior year, I consistently studied hours every week, and when I wasn't so busy, I studied physics everyday," Liu said. At first he thought it was a prank and "spent several minutes scrutinizing every nuance of the email," but then realized it was the real deal. Sometime in June he will join the other 19 students in College Park, Maryland. There, they will go through a training camp learning the first two years of college level physics from some of the top physicists in the nation. "I've never received an honor at this level, so of course I'm nervous, but after convincing the rational part of my mind that I wasn't the one mistake in nineteen geniuses, I was ecstatic." He hopes to have his eyes opened to even more concepts of physics and to make some new friends with the same passions that he has. After the rigorous training camp, five of these students will be selected to travel to Switzerland and Liechtenstein from July 10 to July 18 for the 47th International Physics Olympiad.