Thinking Ahead – Is PSU the Place for You?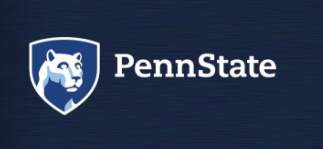 As junior year is coming to an end and the final SAT of the year is approaching, I've been beginning to think about where I might want to go for college and what I might want to major in. I've known for several years that I want to major in something Journalism-related (big surprise!) and probably minor in Spanish or marketing, but until I moved to State College three years ago, I never even considered Penn State as an option. The Penn State application deadline for fall 2017 admission is on November 30th, which is only six short months away. According to State High counselor Jack McCurdy, over 300 people from each graduating class go on to study at Penn State, which is about 50-60%. Put that into perspective and you'll realize just how many State High alum attend PSU at the same time. If you're a freshman in college at Penn State, you're amongst at least 1,200 people you've already gone to school with in high school. Thinking about this can be kind of scary, especially for someone who has lived in State College their entire life and wants to get away from the people they've known since Kindergarten. The pros and cons are infinite, but ultimately, how do you know if Penn State is for you? Check out the highlights and downsides of going to Penn State below:
Pros:
Tuition is Cut Down for Pennsylvania Residents

According to collegedata.com, tuition at Penn State for a Pennsylvania resident is about $17,514/year, not including room and board, books and supplies and other expenses. This is in comparison to the $31,346 that an out-of-state student pays per year to attend the university. For those who have a parent who works for PSU, tuition is cut down even further. The employee discount brings tuition down to around $6,000, which is significantly less than what an out of state student pays for tuition each year!

Great Location

Penn State Main Campus aka University Park is very close to the hearts of State College residents….and very close to their homes as well. For many people, the heart of campus is only fifteen minutes away, at most. This makes for quick traveling to and from your home on vacations, holidays, birthdays and just going home for the night or weekend to see your family. Another positive aspect of living close to home is that instead of shipping you goodies, you can get groceries and items hand delivered to you at your dorm. The conveniently close location of PSU also means that living at home isn't a problem, since the CATA bus runs all around town at all hours of the day and night. Don't want to spend the extra cash it costs live on campus? Consider living at home or at one of the many apartment complexes around town.

Make New Friends…but Keep the Old (if you want to!)

Since nearly 60% of each class at State High ends up going to Penn State, you'll know plenty of people on campus. If you're shy or simply never want to let go of your high school friends, they'll likely be there by your side in a class or even living in the same building as you. However, if you want to get away from the people you spent your younger years with, there's about 40,000 undergraduates living on campus, so the chances of you not making any new friends are pretty slim.

You Probably Already Know Your Way Around Campus

At one point or another you've probably found yourself wandering through campus, whether on an afternoon walk with friends or otherwise. It's almost guaranteed that you've been downtown before and that's half the battle of navigating Penn State. You might get lost on your way to class from time to time, but being familiar with the area in general will help you out big time. 
Cons:
You Will Definitely See State High Kids on Campus

…considering the previously stated fact that 50-60% of each graduating class at SCAHS goes to Penn State, you will more than likely see people who you already know. If you're someone who wants to completely leave behind the life you led in high school, then going out of state or to a smaller in-state school is probably the best option for you.

Living A Little Too Close to Home

For most people, they've lived with their parents their entire life. For some, the last thing they'd want to do is graduate high school and move 15 minutes down the road. If you don't want to bump into your parents downtown, or at the bars even (once you're of age, of course), then Penn State might be a little too close to home.  
"Missed" Opportunity to Experience the "Rest of the World"

We're all told to get out there and explore the world while we can, before we get real jobs, settle down and have kids. Staying in the bubble that is State College won't necessarily satisfy everyone's knack for adventure and travel. Going to a school that you've been familiar with for years, in a town that you know like the back of your hand might make you feel like you've missed out on an incredible opportunity to explore what you've never seen/experienced before.
All in all, when it comes to deciding where you want to go to college, it's smart to consider Penn State as an option. Even if it's your last resort, sending in an application to PSU Admissions could end up being one of the best decisions you ever make. If your top schools reject you (sorry, but that's the sad reality sometimes), then having Penn State to fall back on could save your educational plans. You might be mentally committed to going to one school, but at the last minute realize you want to stay close to home, which is a situation that Penn State plays a huge role in. For me, whether or not I end up going to Penn State is entirely up to admissions counselors and what my intentions for the next four years of my life are, but no matter what happens or where I end up, Happy Valley will always be the community full of incredible people that I call home.