Fall into Fall Fashion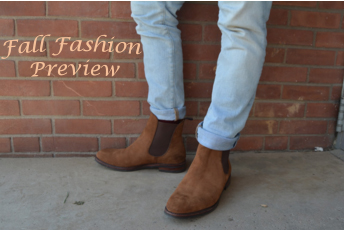 The days of summer are quickly coming to an end, which means shorts and tanks are being packed away and jackets and jeans are making their way out from the depths of closets. As we inch closer and closer to cooler weather, styles change and some stay, making a smooth transition into the next season. 2016 seems to have become the year of Chelsea boots (as I pointed out in this article) and off-the-shoulder tops made an appearance in early summer and have flourished since then. As always, State High students are on top of what's going on style-wise and are already beginning to show off the styles of Fall 2016 far before the season even begins.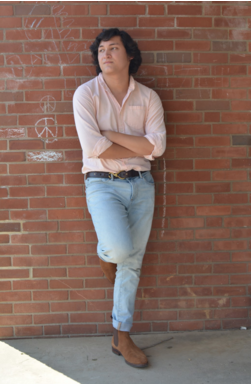 Senior Jamie Claar wears a salmon button down, proving that pastel Spring/Summer colors can be practically transitioned into the cooler months.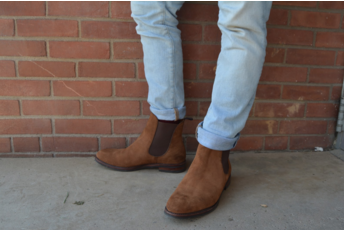 On his feet, Claar wears a suede Chelsea boot by Meermin. Chelsea boots are perfect for both guys and girls and can be a perfect transition piece for days where the weather isn't too hot but isn't too cold.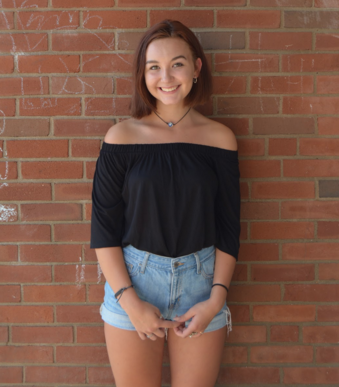 Junior Caycee Ohl wears a black off-the-shoulder top from TJ Maxx. Off-the-shoulder shirts were all the rage this summer and long-sleeved off-the-shoulders' are a great transition piece into the cooler days of fall.
Other than tops and kicks, trends to look out for this fall include neck scarves, as seen here on Aimee Song's blog, @songofstyle, on Instagram.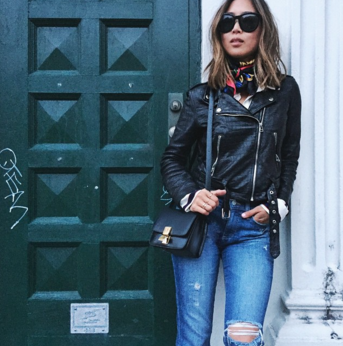 Another accessory making it's way into fall and likely winter as well is choker necklaces. Chokers have come a long way from the black plastic loops decorated with scattered colored beads that were worth 25 cents from a toy machine in the mall. Stores like Forever 21 have really reasonably priced chokers (most for $10 or less!) that are perfect for layering with necklaces or for wearing simply on their own.
For girls and guys, it's time to break out your Bean Boots again!! You can never go wrong with this fall and winter favorite. L.L. Bean's original 8" design goes for $119 but if you don't want to drop too much money on a pair, as of last season, Old Navy sells a pair of Bean Boot dupes at a fraction of the price.
A timeless item that anyone can rock, a jean jacket is a great piece to own, no matter what the season. If you aren't ready to ditch your summer dresses just yet, consider layering them with a jean jacket and some boots for a perfect transitional fall look.