Don't be a Scrub, Join a Club!
There are over 70 clubs at State High giving students so many opportunities to get involved in the school and join a club that they are passionate about. Besides clubs being a fun experience for students, they are also very important in student's lives and in the dynamic of the school. With so many different clubs, students are bound to find something that they want to be part of.
"Being involved in a club or activity allows students to get involved with activities or causes that they are interested in or believe in," said assistant principal Mrs. Manning. From Key Club to Anime Club to DECA there is such a wide variety of clubs to get involved in. Some clubs are dedicated to community service, some have competitions and events to participate in and some are just to celebrate a topic. Lauren Alexander, president of Book Club said, "Clubs allow you to gain opportunities, meet new friends and get lots of information." Since clubs usually revolve around a common interest, it is very likely that students will meet people with similar likes and dislikes as them. This gives students the opportunity to meet new people and make new friends that they may have not met if they were not in a club. "Clubs offer a sense of belonging or a sense of community, especially in larger high schools like ours at State High.  It's a way to meet new friends who have similar interests and passions, thereby expanding your social skills," said head counselor, Mrs. Marshall.
After high school, the clubs that students participated in will still give them many benefits. Often, colleges will have many of the same clubs that high schools do so students can continue what they were previously doing in high school but this time, on the collegiate level. "Another benefit is that it looks good on college applications by being well-rounded and will help you learn how to prioritize your commitments," said Mrs. Anderson, sophomore counselor. Many clubs also provide opportunities that are good experience for possible careers. Max Lucas, DECA PA representative referenced the many opportunities he has received because of DECA. Lucas has traveled the country, befriended kids all over the globe and has realized what it means to be a hard worker. These are all things that he can put on college applications and use in his future career.
Students who are not participating in any clubs and activities are certainly missing out on all they have to offer. They are missing out on all of the skills they can learn, both socially and academically from clubs. "Successful participation in clubs is often linked to consistent school attendance and academic achievement, as well as, the desire to continue learning beyond high school," said Marshall, head counselor. Being involved gives students a strong sense of belonging. Clubs also teach students things that they won't learn from regular classes or electives. "Clubs give students the opportunity to see the world in a better view," said Lucas. If students are not in any clubs, they should definitely start to consider getting involved. It will benefit student's lives during high school, in college, and even further into future careers. "You should get involved, it's good to be involved in your school community," Key Club treasurer, Lauren Hartman said. For students not involved in sports or other activities throughout the school, clubs are a great way to have a place in the school community. As Lucas would say, "Get involved, you're missing out."
About the Writer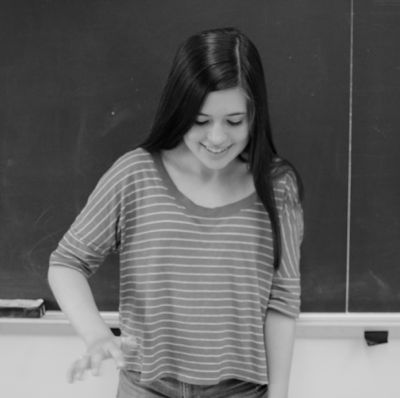 Helena Haynes, Staff Writer
Hi, my name is Helena and I am very happy to be a part of journalism this year. Writing and taking pictures have always been things that I enjoy doing...