Fall 2016 Anime Preview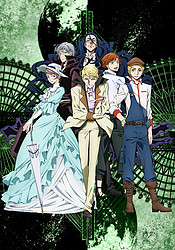 Bungo Stray Dogs Season 2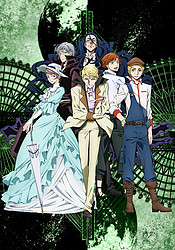 One of the most popular anime from Spring 2016 is back for a second season. Nakajima Atsushi, who was left with nothing after being kicked out of his orphanage, finds a man drowning in a river and saves him.. That man is Dazai Osamu, and he and his partner Kunikida Doppo work for a supernatural detective agency. Season 2 premieres on October 5th.
Drifters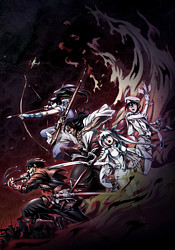 Based on the manga, by Kouta Hirano, the author of Hellsing. Shimazu Toyohisa, as he walks off the battlefield bleeding, suddenly gets transported to a corridor of doors. In the corridor, a man is waiting for him at a desk. Murasaki, "the man at the desk," sends Toyohisa to the nearest door, where he wakes up in another world. There, Toyohisa meets others like him who have been transported to join the group known as Drifters. Drifters premieres on October 7th.
Haikyuu Season 3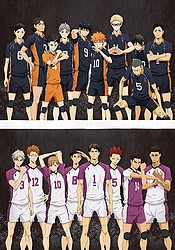 One of the most popular and highly rated sports anime of all time is now returning for a third season! Can Shoyo and his team win the championship? Find out! Season 3 of Haikyuu will be premiering on the 7th of October at 12:55 P.M.
Trickster 
In this science fiction story, a crime solving group called the Boy Detectives Club finds a boy who can not die but really wants to. They take interest  in him and ask him to join them. They thought he would just be another member of the team but little did they know, they were in for a big surprise… Watch Trickster as it premieres on October 3rd at 12:05 PM
Occultic;Nine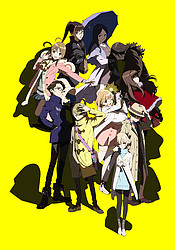 Based on the light novels from Shikura Chiyomaru comes Occultic;Nine. This  paranormal science story follows nine idiosyncratic individuals linked by the "Chōjō Kagaku Kirikiri Basara" occult summary blog. The blog is run by a 17 year old high school student Yūta Gamon. The little events that happen around these nine eventually leads to a bigger event, which may change what is considered common sense. Occultic;Nine premieres on October 8th.
Nanbaka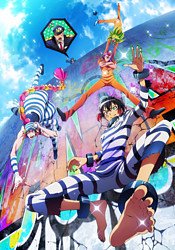 Four young men who are prisoners at the world's most formidable prison, try to have as much fun as possible despite their situation.  The inmates who make up Group 13 are Jyugo, Nico, Uno and Rock. Nanbaka premieres on October 4th.
Ajin Season 2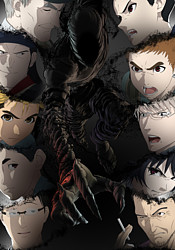 Ajin returns for a second season on October 7th. Nagai Kei was an ordinary high school student until he got hit by a truck. He comes back to life and has to go into hiding because he is an ajin, or demi-human. According to the previous season, ajins first appeared in Africa 17 years ago, they will be hunted by the government if they are caught.
Izetta, the Last Witch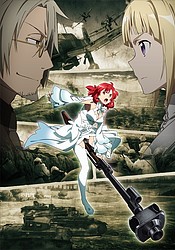 The story is set in an alternate world when World War 2 is about to begin. Izetta, who is the only remaining member of a clan of witches that can magically manipulate any object they touch,pledges to help protect Princess Fine and the Alpine kingdom of Eylstadt from Germania. Izetta, the Last witch premieres on October 1st.