Kim K Liar or Victim?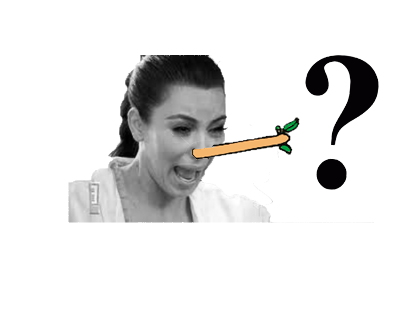 Kim K, Liar or Victim
Recently Kim Kardashian West took a trip to Paris Fashion Week, while her husband Kanye West was in the US, performing on his Saint Pablo Tour. On Saturday September 31st, news went out the Kim Kardashian was ambushed at gunpoint, and was robbed somewhere between 4.5-11 million dollars in jewelry, including her engagement ring. Sources say that her security had left, and two men had come to her door dressed as police, and those were the men who robbed and attacked her. Sophomore Sarah Finton, who attend the Kanye concert and is a Kardashian fan said, "The whole situation was kind of made into a joke, mostly because it's a Kardashian, but if it had happened to anyone else, it would've made an entirely different impact. Even in the video people took of Kanye having to cancel his show, you can hear someone say "classic Kanye", like it was his decision to have his wife be held at gunpoint. I'm not saying it's a tragedy or anything, I just think that serious things like this aren't taken seriously with famous people, especially people with the social media presence of Kim or Kanye.
Kim has visited Paris many times before, but she also stayed in this exact hotel, the week before her wedding, where she invited her whole family to join her and her future husband to be. This hotel is known for its privacy, and it is where many celebrities choose to stay while they are visiting Paris. Sophomore Ainsley Shedlock said, "I think they need to stop publishing where they are at, and what they have with them. She shouldn't be alone in some country without security. The only thing she really needs to be upset about is her engagement ring, because she has plenty of money to buy the other jewelry that was stolen."
On October 8th, articles were released about Kim Kardashian lying about the entire scandal. She is quoted saying that she faked the entire thing for publicity. Soon after these accusations were made, new articles were released about Kardashian's sueing the websites that released the articles for making false accusations. These articles have now been removed from the website.
So why are we all so quick to think that it was fake? Is it because the Kardashians are constantly on the covers of tabloids with crazy made up stories. Or is it because all of the ridiculous stories that come out about the Kardashian-Jenner clan. Whether the story is true or not, all of the people who know who the Kardashians are will have their own opinion either way.