Holiday Gift Guide for Girls 2016
As seen on www.collegetowncitygirl.com…
---
Black Friday and Cyber Monday have come and gone, but shopping is forever, especially during the month of December. Markdowns might not be what they were right after Thanksgiving, but if you're like me, you still have plenty of gifts to buy and are willing to spend a little extra for those you love (including yourself;).
I'm easily one of the most out of control, obsessive and compulsive shoppers you'll ever come across, so Holiday season is a breeze and frankly a great enjoyment for me. It's a time where I can go all out once a year and make a big list of everything I've had my eye on and hope it lands in my hands or under the tree by Christmas. Of course I love getting new things, but I also LOVE gifting because it's an opportunity to share touches of my personal style and interests with people while also (hopefully) giving them something they enjoy. This is going to be more of a personal wish list rather than a 'Gift Guide' and I feel like a lot of the things I've been eyeing this year could be on a lot of people's minds as well. If not, hopefully this little gift roundup of mine will inspire you to add a few more things to your list this Holiday season 😉
This is just some of the highlights, but my complete (and ever growing) wish list can be found on my Pinterest, so as always, feel free to head over there and hit me with that follow!
---
Let's get started:
First up is the 'Lauren Beanie by Lizette' from Athleta ($38). Athleta is the sister brand of Gap, Old Navy and Banana Republic and it definitely doesn't get as much credit as it deserves. I like to think of it as a slightly less expensive Lululemon. I'm quite fond of their athletic wear and especially their leggings but I stumbled upon this hat and fell in love. It's relatively generic and definitely something I've seen variations of before, but this particular beanie in 'Cream Tweed' caught my eye.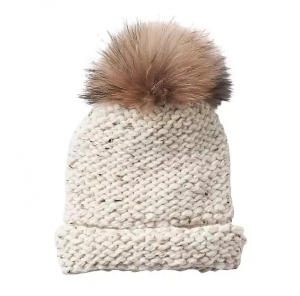 Next on my list is the Whitely Choker from BaubleBar ($28). I love BaubleBar because of their variety and how easy it is to find unique gems on their site. I've found some of their items to be a little pricey, but as always, good quality comes at a price. It's up to you whether or not you're willing to spend a little extra money or get a similar, cheaper style and potentially be faced with broken chains, fading metals, etc. Specific to this piece, chokers made a comeback earlier this year and are still in style as we head into 2017. I finally caved and bought one from Urban Outfitters a few weeks ago and I wouldn't be disappointed if this cute and feminine choker made its way into my jewelry collection.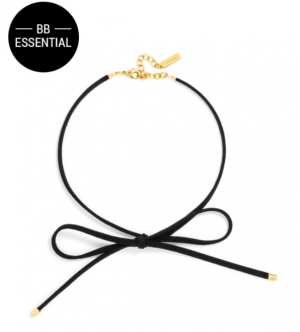 Now, it's no surprise that something KJP has landed on my list. I'm always after the next best thing and Kiel James Patrick seems to be constantly designing exactly what I'm looking for. I already own a bracelet similar to this one, but the Pearling and Sterling bracelet ($78) is a piece I see myself wearing on the reg.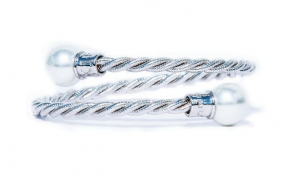 Lately I've been loving the look of a good pair of slip-on sneakers. I own a pair of snakeskin slip-ons from Gap but they're unfortunately nearing the end of their life, so I've been on the lookout for a new go-to pair. I love this style by Steve Madden, the Eleete ($80). I saw someone wearing them a few weeks ago and fell in love but was too shy to ask where she bought them. Fortunately, I stumbled across them online and fell in love all over again.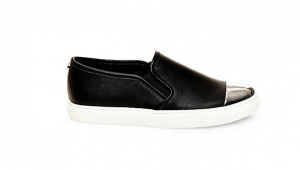 After what seems like forever, I've finally made the decision that I want to invest in a Swell Bottle. This bottle is super chic and keeps water cold for 24 hours, but unfortunately it's on the expensive side. If you're the type to want cold water all the time (I'm assuming that's nearly everyone), then this bottle might be a good investment. I personally love the Rose Gold or 'Pink Diamond' bottle ($42) because it matches my iPhone, duh;) (sort of kidding), but there are plenty of other colors and styles on their site that are really cute for both guys and girls.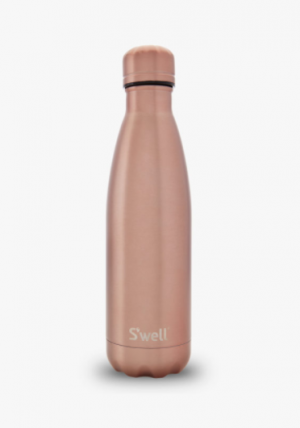 I'm unfortunately the type of person who has ZERO motivation to workout, so I figure I might be a little more enticed to head to the gym if I'm wearing a cute pair of kicks. However, I wouldn't necessarily wear these to the gym, rather I would style them with leggings and a sweater for the perfect 'athleisure' look. The Air Max 'Thea' by Nike ($95) is a fresh, slimmer take on the traditional Air Max sneaker, which I remember wanting to own in middle school because of the visible pocket of air in the heel (LOL). Not even sure why I focused on that specifically, but apparently it was a pretty big thing because I remember being envious of those who owned the late-2000's version of these shoes.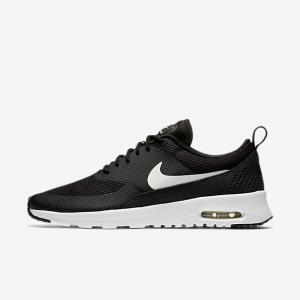 I'm always trying out new face masks, washes, serums, etc. and I've had my eye on this Tata Harper Resurfacing Mask ($58) for quite some time now. The main reason why I haven't purchased it yet is the price, but the reviews are raving so hopefully one day, if not soon, I'll be able to test out this mask.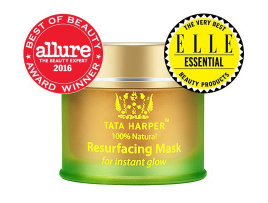 The Free People
Starlight Crossbody
($78) caught my attention back in October and I haven't stopped thinking about it since. It's totally unique and I love the sparkly designs. I think this is a perfect little bag for dinner dates, formals, holiday parties and specifically for me, it's ideal for New Year's Eve. It almost reminds me of Gatsby a little bit because I could totally see myself pairing this bag with a flapper dress 😉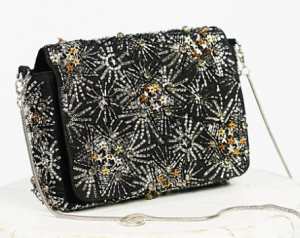 Last but not least, each year I make sure to get myself a new calendar to hang on my wall in an effort to stay organized and on track. I forget things wayyy too easily, so having a calendar to write down appointments, etc. along with a smaller organizer is what keeps me from missing every planned event in my life. I love Rifle Paper company and currently have their 2016 calendar. Their 2017 version, their 'Bon Voyage' calendar ($27) is so cute and will definitely have you wishing you were traveling to a new place each month.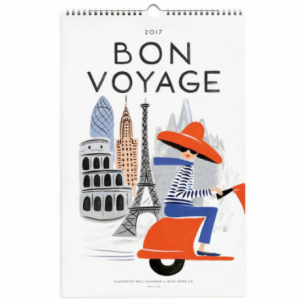 ---
That's all for now! I hope you enjoyed a quick peek into what's on my mind this Holiday season!