Braden Wandrisco; The Road to NHL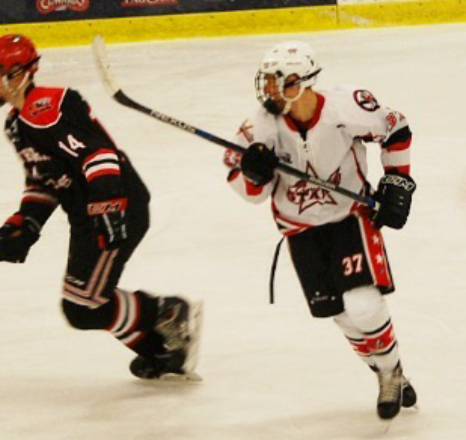 From Reading, State College and Altoona to Pittsburgh, sophomore Braden Wandrisco is on the path to the NHL. Starting his hockey career in Reading, PA, Wandrisco developed a love for the sport at a young age. Once he moved to State College, it became certain that he wanted to continue playing the sport. "One thing we knew from the start was that Braden didn't lack passion for ice hockey," said Wandrisco's mom, Melissa. At age thirteen, Wandrisco joined The Altoona Trackers and the Mid State Mustangs teams to develop his skills even further.
After starting for State High's varsity team his freshman year, Wandrisco was awarded the "Freshman of the Year Award." That year, he was a high ranked right wing and he scored twelve goals that school season. That was when he realized he had an innate ability. In November, he was offered a tryout with the Esmark Stars, which couldn't have gone any better and Wandrisco played with the team the following week. Once Wandrisco's position on the team was set in stone, he started to get overwhelmed with schoolwork, friends and hockey. Most weekends, Wandrisco was traveling for games and tournaments, which lead to missing school, getting behind on work and being absent from the scholastic team. Then, Wandrisco and his family were beginning to consider online school or a modified schedule. On December 8th, Wandrisco was enrolled in State College Virtual School, which he says is going well as he explained "I have to start from scratch but in the end this transition to online school benefits me in more ways than one." Scholastic hockey and practices for his new team, Esmark Stars, overlapped so he has chosen to withdraw from the school team. "I do really miss my school team because I've played with them from the start but this was too good of an opportunity to pass up," said Wandrisco. Although his old teammates will miss him dearly, they're all extremely happy for him. Hockey team captain and goalie, senior Bryant Atanasio said, "we love Wandy but this is the best choice for him and I know he'll remember us when he's in the NHL."   
About the Writer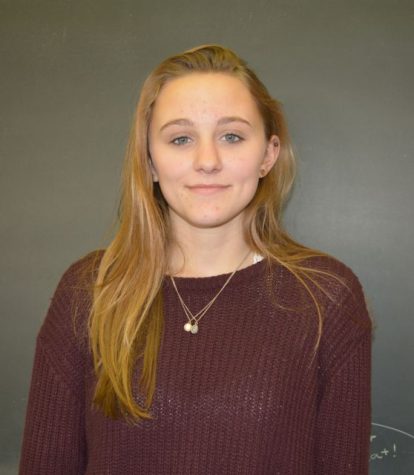 Anna Garban, Staff Writer
My name is Anna Garban and I'm a sophomore at state high. This is my first year of Journalism but it won't be my last! I devote a good amount of time...