Better When She's Dancing
When Tia Oliver, a sophomore at State High, first started dancing, it wasn't in tutus and it definitely wasn't competitive. "When I was really little, my sister was in ballet classes, and while I waited for her to come out of class, I would dance around like an idiot and put on shows for all the moms," said Oliver. Today, Tia can be found at her studio, Dance Academy of State College, just about any day of the week. When she's not at the studio, Tia is at the school rehearsing with the State College Dance Team. Oliver said, "I have dance six to seven days a week during seasons when I have both dance team and competition team, and it usually averages out to about 25 hours a week." There's no question that Tia's commitment to dance goes deeper than something she does for fun.
While dance is something that Tia loves, she said that her favorite part of dance was actually, "The family that I've built and grown to love through spending countless hours together." The family that Tia refers to is the group of girls that she practices with in the studio as well and competes with in the spring competition season. "Competition is one weekend, typically Friday to Sunday, of taking classes and competing dances. Staying in hotels and dancing with my teammates inevitably led to forming some of the closest friendships I have," Oliver said.
To Oliver, dance is more than a sport. The sophomore grew up playing soccer, but eventually made the switch to dance, which is her priority sport now. "When you're dancing, the goal is to make whoever is watching you feel something. The way you can influence people is definitely what sets dance apart for me, because you don't get that chance with most sports," Oliver said. That said, dance is never easy and it definitely has its downfalls. Oliver stated, "Dance is hard on your body, and aside from the normal muscle soreness that comes with conditioning, you've often got hips that pop in and out, foot cramps, and countless bruises."
For the sophomore, even though dance has never been easy, she hasn't doubted that it's what she truly loves. Oliver said, "The impact dance has made on my life has been overwhelmingly positive. It gives me an outlet from the stressful parts of my live and has given me incredible opportunities, such as learning from world-famous choreographers. There are days when I'm exhausted, sore, and want to go home, but there's never a doubt in my mind that the hours will always be worth it."
About the Writer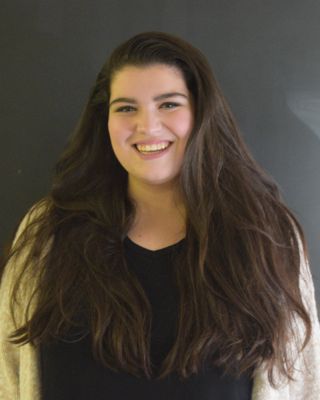 Abby English, Staff Writer
Hi! My name is Abby English and this is my second year as a part of the journalism team. I work as the copy editor on the yearbook. Initally, I joined...