Competing for a Cause
On Sunday, January 15th, State High's DECA held their second annual Mr. State High pageant. It is a competition that displays modeling, talent, and an interview from a group of male students. While being extremely entertaining, all of the proceeds are donated to the Leukemia and Lymphoma Society. A panel of judges, along with donation-based votes from the audience determined who the winners would be.
Senior David Narehood was voted the winner of this year's Mr. State High. While being a little hesitant at first, he "decided to take part…because it was for a good cause." Narehood, "typically [doesn't] do things like that, but seeing that it was for cancer research, [he] had little objection." It was a great opportunity for the contestants to show off their talents as well. The talents included demonstrations of magic, chemistry, juggling, musical performances, water bottle flipping and much more. Narehood, "chose magic because [he] felt it was an iconic talent for a talent show."
Junior Tejas Wein was another participant who decided to take part in Mr. State High. Wein did so, "mainly because it looked like a fun way to raise money for charity." The encouragement from some friends and the friendliness of the competitors was all Wein needed to make the intimidation and anxiety of performing disappear. "My favorite part was the interview," Wein said. "The way you answer the questions can show a lot about who you are as a person. In pageants, sometimes outer appearance is over-emphasized. An interview lets you showcase your inner self." The responses of the contestants played a major role in who the donations were given to.
The amount of success from Mr. State High can be seen in the numbers. Over one thousand dollars were raised for the Leukemia and Lymphoma Society. The participants and the audience enjoyed the lively competition, and it was all for a good cause. Narehood said, "It felt really awesome knowing that I was helping to make a difference in someone's life." DECA's Mr. State High represented how a school is able to come together and truly help people in need. "Even though I may have made it farther than others," Wein said, "The bigger picture of charity is most important to me. So regardless of me getting a sash, I think people should focus on the aspect of giving."
About the Writer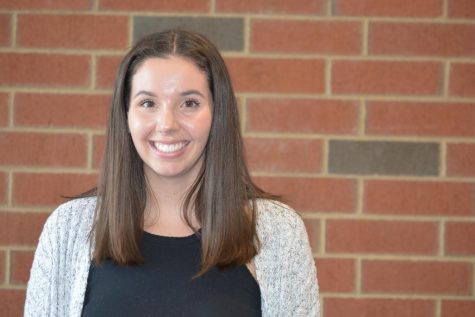 Sierra Hockenbury, Online Newspaper Co-Editor-In-Chief
Hi, my name is Sierra Hockenbury and I am a senior here at State High! This is my fourth year in the Journalism program. Traveling and exploring new places...