Aca-mazing Turnout at Acappella Choir Auditions
As the school year kicks off and the search for extracurricular activities begins, singing in a cappella choirs struck a chord with many students at State High. On Tuesday, September 5th, auditions were held for the two a cappella ensembles at school- Treble Makers and Chamber Singers. Treble Makers is an underclassmen group of sixteen students, while Chamber Singers is its upperclassmen counterpart. The choirs do regular performances and occasionally represent State High at competitions. "I'm nervous, but more confident [than last season] because I  know what to expect in the audition this year," Katy Crawford said. Crawford, a sophomore, was a part of Treble Makers last year. At the auditions, students were given the piece, "If Ye Love Me" by Thomas Tallis, and had three times to run over it as a group before performing in quartets for a score. In total, 66 people auditioned this year, making it one of the most successful turnouts for the choirs. "I'm super pumped by the turnout. I'm happy that there are so many people coming out to try new ensembles," junior Tori Robinson commented. Many of the students auditioning for the first time were freshmen who had heard of the choirs through older students at the school. "I was very pleasantly surprised. I didn't think there was going to be so many [students]. There's a lot of motivated freshmen, and that's awesome," added director Mr. Clayton. Check out both choirs in action at their first concert on October 3rd.
About the Writer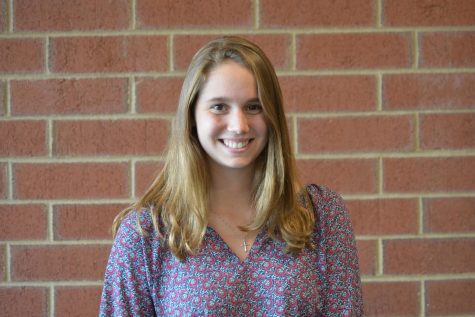 Sarah Ambrose, Staff Writer
Sarah Ambrose is in her third year of journalism at State High. Aside from being a reporter and editor for the newspaper, she is also a main anchor for...