The Price You Pay to Play
High school is an environment full of unforeseen events, essentially anything can happen. From football games, to prom, to even meeting your lifelong best friend the chances of unexpected circumstances are very likely. That's why being a student athlete makes life a little bit more challenging. Hard work, dedication, and time commitment, all factor into the everyday lives of student athletes in State College and across the nation.
From what seems like endless amounts of hours in and out of the gym, practice right after school, gamedays, and the countless amount of homework, let's say life in season isn't the prettiest thing you could imagine. Envision repeating the same cycle for a couple months or more. It can get difficult to say the least, and worst of all, nobody expects you to get tired or overwhelmed either. To make matters even more stressful than they already are, your parents want what's best for you, followed by your teachers, coaches, and then your teammates. And let's not forget about friends, they still want to spend time with you!
That's why it is imperative in a student athlete's life to balance their time wisely. Though Netflix is tempting and procrastination is bound to happen, it's all about balance and finding the perfect medium between school, social life, and all that's in between.
"I really love playing a sport in high school, it's fun to be part of a team and be able to be with a group of girls who are all so close with one another, I wouldn't trade it for anything else" said sophomore Jess Gordon who plays with State College Girls Volleyball. "I feel my team is there to help me with my school work, and to help me succeed in the classroom. Being a student athlete definitely helps build my confidence in school as well, and even when it gets tough, I know they [teammates] have my back."
The Volleyball team practices right after school is over to around 6:15 Monday through Friday. On game days, the after school commitment gets longer, the girls often leave the school around 8:30pm at the earliest. Gordan states, "I don't function that well without good nights of sleep. For me, sleep is essential in being able to survive a full day of academics and extracurriculars. Sleep definitely helps with my procrastination, and in the end, is the biggest factor in my strive to succeed in school."
Even with loads of homework, deadlines, jobs, and other activities, many athletes continue to go on with their sport. Kileigh Kane is one of them, a junior who runs with State College Girls Cross Country as well as Indoor and Outdoor Track and Field.
Being involved in all three seasons of athletics at State High takes a toll, and one would assume she is handling way too much at such a young age.  She has a different opinion. "I keep running because I get to train with my friends and we can push each other to our best abilities," said Kane. "There's no better feeling than finishing a race knowing you gave it your all, I love that feeling and continue to strive for it everyday. When you really love something like I do [running],  you'll find a way to keep doing it. Even if you have to make some sacrifices, it'll all be worth it in the end."
About the Writer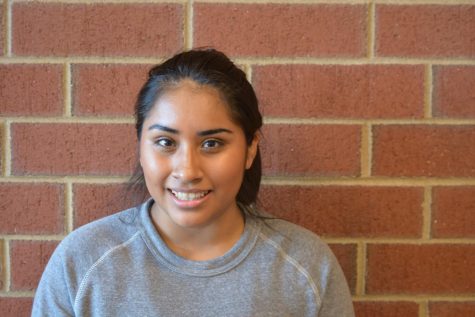 Anjelica Rubin, Print Newspaper Editor-in-Chief
Anjelica Rubin is a senior at the Delta Program, and this is her third year in Journalism. She is a part of State College Girls Volleyball and the Nittany...