Soccer Strikes on Senior Night
Twenty-one State High soccer boys played on their home turf for the final time on Friday, October 20th.  Under the lights of Memorial Field, the seniors lined up to be honored for their commitment throughout their high school careers.  As their favorite soccer memories (many of which involved the competitive sport of trampoline soccer), and future plans were announced, each senior walked past their younger teammates, reflecting on their soccer successes.  Despite the abnormal length of the commemoration due to the large number of seniors, the team remained prepared to take on Altoona.
The number of fans and their encouragement helped to stimulate a positive atmosphere for senior night.  Senior Thomas Sowers said, "There's a lot of pressure on the team to perform because we've had a really good season and it was the first night where we had a lot of fans come out to [watch us] play.  We wanted to hold up to our expectations in front of everyone." They were able to meet these standards and were found victorious, defeating Altoona 2-0.  Senior midfielder Fernando Del Castillo netted both goals for the Little Lions and senior Jason Keller had multiple saves as goalie.  The Lions were able to maintain possession for the majority of the game and connected their passes through the midfield swiftly.
The State High team has continually found success throughout their season.  They became champions of the Mid Penn Commonwealth for the first time in history this year and even went on to compete in the Mid Penn Conference Tournament.  Senior Trey Agostinelli said, "Beating Cumberland Valley was really just an exciting experience for the team."  The away win over Cumberland Valley, an undoubtedly talented team in the league, was instrumental for the Lions.  It was dubbed as one of the most memorable moments of the 2017 season by many of the seniors, as the victory propelled the team towards the Mid Penn Commonwealth title.
The team hopes to continue their unforgettable season and looks to their upcoming district game.  For many seniors, their last game on Memorial Field was the end of an era.  "When the season ends, I'm gonna be pretty sad because I've played soccer my whole life," senior Jacob Whipple said. "It's a fun sport I like to do and I know the friendships I made through this sport will continue to hold strong."
About the Writer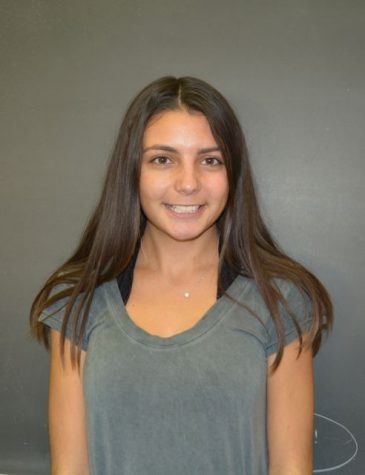 Sydney Asencio, Staff Writer
My name is Sydney Asencio and I'm currently a junior.  This year I chose to enroll in Journalism 1 and I am beyond thrilled to be involved.  I've always...