Running Off the Court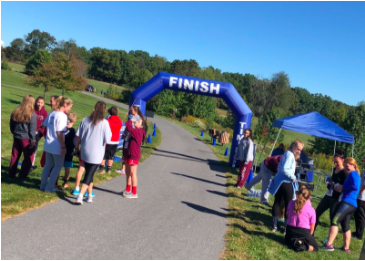 The 5K fundraiser for the State College Girls' Basketball team was a great start to October and their upcoming basketball season. The 5K was ran by the players, and all ages were allowed to participate.
The fundraiser included a timed race that people of all ages ran. The course was 5 kilometers, or 3.1 miles, controlled by the Left Right Repeat running company. It was held at Circleville Park, State College.
The State College High School Girls Basketball program has been raising money for years to benefit the team. Ali Mock, the assistant coach on the State College girls basketball team, elaborated on why they switched to the 5K fundraiser for the upcoming years and who it benefits.
"We decided to do the 5K because we have a very active running community in State College, so we thought we would get a lot of interests. Just bringing runners out on a nice fall day to get a run in, some fitness in," she said.
The girls team did other fundraisers before the 5K. "One was called ShootAThon, where the girls shoot 100 free throws and would collect donations for them. We also sold programs at our games, with sponsorships, and got some money there," said Mock. Those were their two major fundraisers that drove a lot of revenue for the team.
The coaches did some of the work for the 5K, but mostly it was on the players. "We put the ownership on the girls for this event, so they had to do a lot of the work so this money is going to be for them, for their travel suits, whatever nice clothing they want. Backpacks, all that fun stuff," said Mock.
Mock described the 5K as nothing short of success. "It's been awesome. We kind of wanted to make a shift in the program from all of the parents doing most of the work to putting the ownership back on the girls, and them taking all the ownership and getting all of the work done. They've embraced it, they've taken it, they've run with it, and have done a great job so we've been very happy having them run their own program."
About the Writer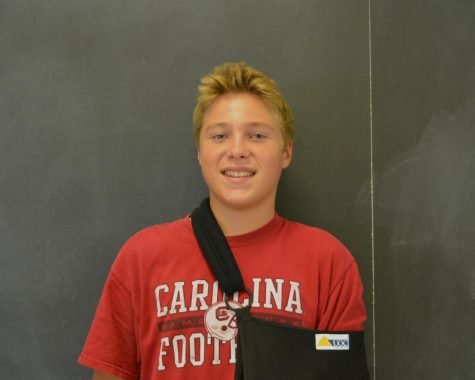 Zach Orndorff, Staff Writer
My name is Zachary Robert Orndorff. I enjoy writing, and talking, which is why I am here, in Journalism. But that's not the only reason. I watch sports...