A Start to State College's Holiday Season
As the echoes of Christmas bells and "Ho, ho, ho"s floated down the streets of State College, Santa Claus jumped down from his Alpha Company fire truck and into the crowd of astonished children. Santa took his seat on stage while a line of children waited to tell him what they want for Christmas.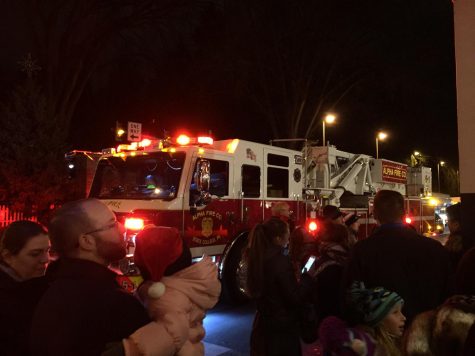 The Christmas season is in full swing in State College and was officially kicked off at the annual lighting of the Christmas tree across the street from the Corner Room. On November 16th, children, parents, and students alike gathered at the intersection of South Allen Street and East College Avenue to sing Christmas carols, talk to Santa, and watch the tree lights light up the night. The event started at 5:30 PM and went until 7:30 PM.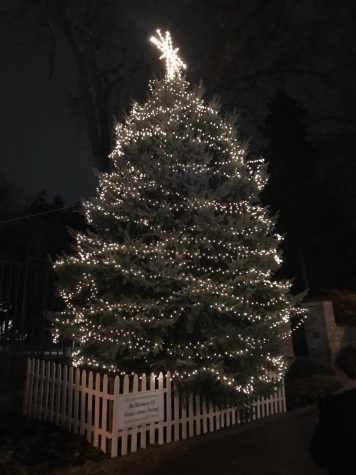 People came to enjoy Insomnia cookies and sing carols while coming together to support a worthy cause. Donations were given to the State College Area Food Bank and Toys for Tots. The State College Area Food Bank's goal is to make sure that no one in Centre County is hungry, so they collected canned goods and other foods for distribution during the season of giving. Toys for Tots gathered donations of toys to give to children with a goal of ensuring every child is able to celebrate the holidays, regardless of their financial situation.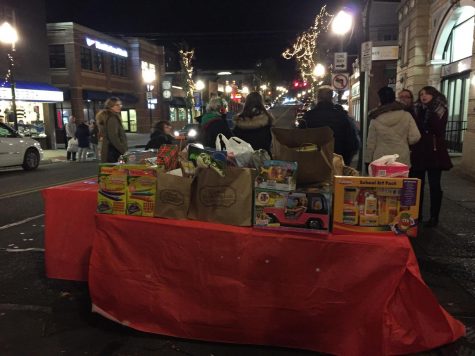 Children got the chance to chat with Santa about Christmas while listening to performances given by the Dan and Galla Musical Show. "We've been doing this for years because we started as kids playing music and then we had groups before we got together ourselves," Galla of Dan and Galla said. The duo has been performing in State College for a number of years and performs many other Christmas related events throughout the months of November and December. "This year we're doing 32 Christmas events. This is our second and then we just start doing Christmas [events] right up through until Christmas Eve," Galla said.
The Dan and Galla Musical Show didn't originate from State College, but they love coming back to perform annually. The duo started out in "a five piece show band on the road for a while…." The duo has performed in Atlantic city, on cruise ships, and various other places. "And so then we became a duo after that," Galla said.
The holiday season isn't only loved by those who celebrate Christmas, it is enjoyed by all for the joy of the season. "Christmas is so special because it's a time of – everybody's happy and everybody's hopeful, I guess that's a good word for it. Hopeful in the sense of wonder [which] is a wonderful thing," Galla said.