Lust for Lana
The 15,000 seat Jordan Center hosts circuses, sports exhibitions, family shows, commencements, lectures, and Big Ten Basketball, as well as some of the top-name performers in the music entertainment industry. This past Friday, the BJC hosted Lana Del Rey alongside Kali Uchis and many students from State High decided to attend. Del Rey is an American singer, songwriter, record producer, and model. She performed her most recent albums like "Lust for Life" and "Honeymoon", and also her older ones such as "Ultraviolence" and "Born to Die".  
"I was super excited to see her perform because my sister showed her to me when I was twelve and I was instantly hooked", said Ella Kolln, junior. Del Rey's fame originally sprouted in 2011, when the music video for her single "Video Games" became an internet sensation. "Video Games" is about Del Rey's relationship with her ex-boyfriend. She has mentioned in her interviews that it's a very personal song and makes her break down during some of her performances. "Video Games was easily the song I wanted to hear most because it's my favorite," said Justin Gonzalez, senior. Agreeing with Kolln and Gonzalez, Meghan Hughes, junior, loved the show. "It was like a dream come true because I've known her since the beginning of her career. Her voice sounded exactly like it did on the soundtracks, I was so impressed," said Hughes. "She sang a good variety of old and new songs. I have no complaints."
However, there were some students that were surprised how many people went to her concert. "I just didn't know Lana Del Rey was that popular", said Jake Mikula, senior. "I saw way more Snapchat stories than I was expecting." Others, like Jeremy Bullock, junior, aren't easily impressed. "I think she's a little overrated. Her music taste isn't very appealing to me either," said Bullock. It seems that even if you're not a fan of her music, it seemed the people who went were not let down by their expectations. I guess they're the Lucky Ones. (One of Lana's songs released in 2012.)
About the Writer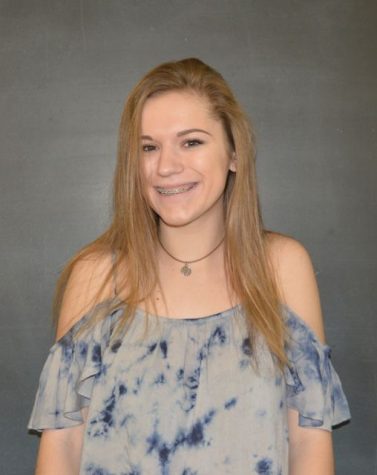 Kayla Moran, Staff Writer
Hi, I'm Kayla Moran. I'm a Sophomore at State High and I play volleyball for the Girl's State High team. I live in Boalsburg with both of my parents....