A Sweet State Experience: Pennsylvania FBLA Conference in Hershey
Early in the morning on Monday, April 9th, dozens of students sporting bedhead and full business attire filed onto a bus in the North parking lot.  Headed to Hershey, competitors looked over presentation notes and crammed in some last second studying, in preparation for the Future Business Leaders of America (FBLA) Pennsylvania State Conference.  
To reach the state competition, participants must have either placed at the regional level or have earned a top ten spot in a state-only event.  Over 30 students were set to compete in events ranging from Business Financial Plan to Accounting II in hopes of placing high enough to become eligible for nationals.  The group consisted of several first year members, who had never been exposed to FBLA on a large scale.  With thousands in attendance, the environment can be a difficult adjustment. "Beforehand, I was kind of overwhelmed by the amount of people.  But, after the first few hours passed and I got through the presentation portion, it became a really fun and educational experience," said freshman Matthew Asencio.  Him and his partner, freshman Matias Mostafa, competed in the Public Service Announcement event which entailed a thirty second pre-evaluated video and a presentation in front judges and a small audience.  "I was nervous about performing in front of people but felt prepared because of the multiple times we had practiced," Mostafa said.
State College had several top ten podium finishes in various events.  "I never imagined that I would've placed in the state," said senior Kate Flynn, who was awarded tenth place for her stellar test score in Accounting II.  "I wish I had joined earlier because it was an unforgettable experience."  To punch a ticket to nationals, held in Baltimore this year, the competitor must earn the placement of fourth or higher.  Six State High students qualified for nationals including Jasmine Cao, Lauren Connelly, Jackie Feffer and the Business Plan team of Aaron Cheung, Ben Krantweiss, and Andy Vanden-Heuvel.
The students returned to school on April 11th with plaques marking their accomplishments, new business related knowledge, and a motivated attitude for their future FBLA endeavors.  "My first state conference was full of learning and it really forced me to branch out, which I thought was beneficial," Asencio said. "I plan to become more involved with the club throughout my time in high school as I hope to achieve as much as possible through FBLA opportunities."
About the Writer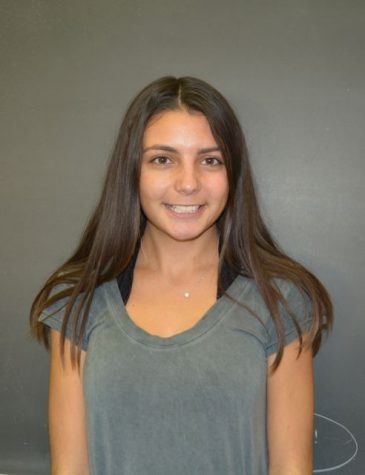 Sydney Asencio, Staff Writer
My name is Sydney Asencio and I'm currently a junior.  This year I chose to enroll in Journalism 1 and I am beyond thrilled to be involved.  I've always...