Is State High Superstitious?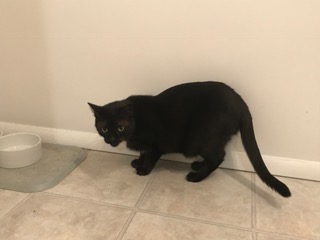 Last Friday, things got spooky, as it marked the first Friday the 13th of 2018.
There will be a second Friday the 13th in July of 2018, meaning that last Friday was one of two total this year, so the occasion is unique. With that being said, what's so special about the date anyways?
Friday the 13th is a cursed date where bad occurrences notoriously happen. Many people find that any unlucky situation that happens can be blamed on the date, and those that are superstitious often predict beforehand that something unfortunate will happen to them because of the day.
But what about State High students? Are they superstitious? In light of Friday the 13th, some students voiced their opinions on the supernatural.
"I am super paranoid of things which don't make any sense and still scare me," sophomore Randy Modglin said. Modglin has a reason to show confusion. There are many commonly known superstitions, such as black cats and broken mirrors, but many people lack an explanation as to why they are unsettling. "If I heard something in my house at night, I would probably be superstitious," freshman Paige Winscot said. Winston's superstitions come from beliefs in things such as ghosts.
Some superstitions are not creepy, but are rather for luck. Four leaf clovers and crossing fingers are both well known ways this can be seen. Sometimes, people create their own ways of being superstitious for success. Sophomore Quincy Steidle said, "I'm superstitious, because although they do not have a logical impact, I do special warm ups for baseball which always seem to help me succeed." Steidle referred to a baseball video posted by the MLB on Friday, showing players doing simple superstitious gestures on the field. Along with the idea of superstition as lucky, one student explained how his views are unique. "I'm kind of backwards superstitious; I consider days like Friday the 13th good. When something bad is to occur, I feel like something good will happen to me," sophomore Max Katsouros said.
While there are many popular superstitions to have, some students did not feel as if they were recognizably cautious. "Even if I did believe that Friday the 13th was cursed, and something bad happened, I wouldn't care," sophomore Lindsey Hauser said. Alongside Hauser, sophomore Julia Neumann added, "It's not real because it's actually true, it's more real because we think it's true."
Everyone has different views on superstition. To some, they specifically see it as something to be feared. To others, it is a lucky trick for success. And to those who are not believers, you never know. You just may find yourself crossing your fingers before your recent math test is handed back.