Keep Marching On
You all have seen him on gameday. With his white uniform and big hat he is almost impossible to miss. However, most people don't know who he is. Meet your drum major, Sam Oleynik. Sam started his music career on Trombone, and has enjoyed playing throughout his time in State College. It has also become clear that he is enjoying his time directing the marching band, and has had a lot of drum majors to look up too. In an interview, he described Hope Bodenschatz as one of his role models. "She was friends with me," Oleynik said, "and I was like wow, I didn't know that seniors and freshman could be friends."
Sam is also incredibly proud of the band that he leads, and  sees a lot of potential for the future. Marching band has a shortage on seniors this year, but the underclassmen had no problems filling the roles. "I love the freshman this year, they have a lot of energy and are willing to put a lot of effort into this," Oleynik said. "We have a very small senior class in marching band specifically, but it is nice to know that juniors and sophomores are stepping up." With the rest of the season still ahead of them, Oleynik has a lot on his plate. If you ever drive by the high school on Monday and Wednesday night and hear the sound of the whistle, you'll know who is leading the band and creating the experience of a lifetime.
About the Writer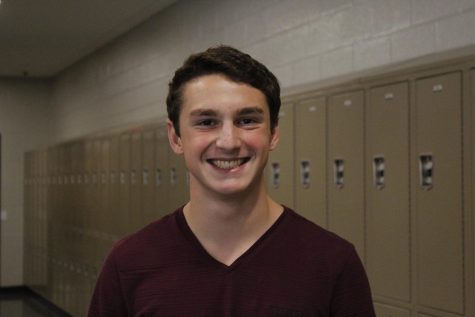 Troy Heatwole, Staff Writer
Hello! My name is Troy Heatwole a senior at State High and I am very excited to be a part of Journalism. I decided to join Journalism because I am going...