Why Young Voters Matter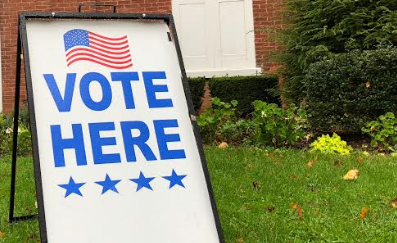 November 6 was the date of midterm elections in the United States. Midterm elections give us the opportunity to elect ⅓ of the Senate and all 435 members of the House.
Young voters are highly underestimated in terms of their power and their attention towards politics. In most elections, young voters are the most important because they are deciding their future. Mr. Merritt, a State High social studies teacher, shared his views on young voters. "You guys [young voters] have more to lose than anybody, my generation, we're set, we want everything we don't want to pay for anything, so you guys need to go out and vote and get what's good for you because we're taking it all. We've messed you guys up, we have."
Voting is important because as a citizen we are given this right. There are many countries that don't have this freedom and as an American citizen, we are given the ability to decide. As Mr. Lyke said, "Voting is important because it is our civic duty in a democracy." When voters don't show up to the polls we are giving away our one way to make a change in our government.
Franklin Delano Roosevelt, the 32nd President of the United States, said why "Nobody will ever deprive the American people of the right to vote except the American people themselves and the only way they could do this is by not voting." Without voting, you cannot be represented and your opinions will never be known.
Mr. Merritt said "Voting is important because without it we have nothing. It is your chance to finally have something to say about the direction of our country. Whether it be local government, state government or national government. If you don't vote you can't complain"
As a young voter, your voice, opinions, and ideas do matter. The younger generation has grown up in the midst of the aftermath of 9/11, countless school shootings, and watched many people fight for equality. You can't make a difference if you don't try. Vote because your voice needs to be heard.