Frohe Weihnachten! A Field Trip to the Mifflinburg Christkindlmarkt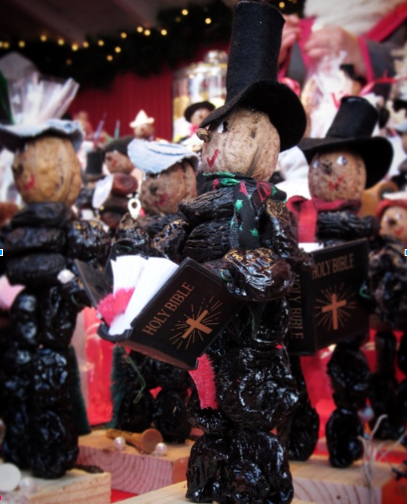 After school on Friday, December 14, a group of State High students all loaded onto a bus, ready to get into the holiday spirit. Given the opportunity to experience an authentic German Christmas market, any student currently enrolled in a German class could participate. Known as the Mifflinburg Christkindlmarkt, the market is located in Mifflinburg, PA and was open this holiday season from December 13th through the 15th. People strolled along the streets, stopping at the different stands, admiring the handmade crafts, eating food, and enjoying the Christmas cheer.
Carin Carrion, a sophomore, participated in the trip and found it enchanting. "My favorite part was the candle selection that they have at one of the stands," Carrion said. The different stands displayed a variety of trinkets and household items, each with a twist of German tradition.  "There were so many funny candle names, and interesting scents," Carrion said.
Along with stands full of trinkets and other goods, there were many stands full of food. Erin Gall, another sophomore, attended the trip and found it scrumptious. "My favorite part of Christkindlmarkt was the food. I actually watched while some of it was prepared," Gall said. The food was made fresh, with no store bought goods in sight. A variety of different German snacks and meals were for sale, the smell of them wafting through the market.  "A few of my friends and I decided to get a variety of different foods to share so we could try as many things as possible. We ended up eating potato cakes, sausage, soup, and bread, all of which were delicious!" said Gall.
Christkindlmarkt is an authentic German Christmas market, containing anything from traditional German food to handcrafted trinkets and a live nativity set. It provides a multitude of new experiences for those who attend. It's an opportunity to be able to taste new foods, gaze among all the little trinkets, spend some fun time with friends, and experience a German holiday market the traditional way.