Spilling the Tea on SC Bubble Tea: Part Two
This is it. The moment you've all been waiting for: part two of the unofficial ranking of State College's bubble tea. So far, we've reviewed Kung Fu Tea and Tea Time and it's time to decide what the top two bubble tea places in State College are… and who triumphs above all.
Momotaro:
Tea quality:
Allie: I thought it was pretty sweet and definitely sweeter than Kung Fu Tea. The tea quality was pretty good.
Tanisha: I think the sweetness was perfect. It was a little sweeter than the other places but I didn't mind because the amount of milk and tea bitterness evened it out.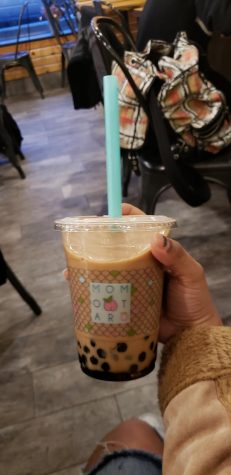 Jenny: I didn't like the tea that much because it was less milky and less rich than I would have liked it to be.
Adrita: I thought it was actually a little too sweet for my taste, but you could taste the tea well, which was good. It did have an aftertaste that I just didn't like. The coldness of the tea compared to the warm tapioca also affected the taste for me, but the aftertaste is what ruined it for me.
Boba quality:
Allie:  I liked the boba more than the other places. It was sweet and less starchy.
Tanisha: The boba quality was really good because it had its own taste and sweetness, which was nice. However, the boba was warm and the tea was cold which was a bit weird to taste in your mouth.
Jenny: I did not like the warm bubbles contrasted with the cold tea. It was a bit off-putting, and the bubbles weren't as chewy as I personally like them to be.
Adrita: The outside was very chewy, and I did like how the boba was flavored. But like mentioned many times, they were warm, which messed up the rest of the tea.
Experience:
Allie: I liked it. It was much brighter in Momotaro, and I liked how they designed the walls.
Tanisha: The service was pretty good overall, and the aesthetic at Momotaro is great. If you come on a weekday especially, it's usually less crowded so it's a great place to study. On the weekends, however, there are a lot of families visiting so it's more crowded and a bit loud.
Jenny: The experience was pretty good, as noted by everybody else. There were a lot of people, but that was to be expected with how hyped up Momotaro often is.
Adrita: I liked it. It is a nice place, and it's a good place to come with your friends. You can study or hang out, and there's pretty nice background music.
Bargain Factor:
Allie: It was relatively cheap and I liked the bubble tea, so I'd say it was a pretty good bargain.
Tanisha: For its price, which was relatively cheap (cheaper than Kung Fu Tea), I think the tea was pretty good.
Jenny: The bargain factor overall was pretty average, considering that it was an average price for an average bubble tea.
Adrita: Not bad.
Overall: Though Momotaro is a nice place to hang out with your friends or to study, they're not known for their bubble tea. They're known for their rolled ice cream. This shows a lack of attention to the boba caused the tea itself to be warm. In general, Momotaro is okay as a bubble tea place, but we'd really recommend trying the ice cream instead.
REVIEW: 6/10
Cafe Wow:
Tea quality:
Allie: The sweetness was in the middle, and I think that was good. It wasn't too sweet or too not sweet. I did feel like there was more milk in the tea compared to other places, and I actually didn't like that very muc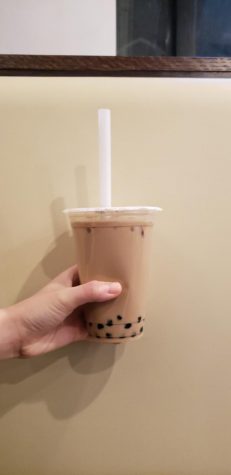 h.
Tanisha: It was good. I could taste the tea, but it was still a rich flavor. It wasn't really sweet but also wasn't bitter, which was nice.
Jenny: I really liked it. The sweetness was the perfect mix, and the tea was also really rich, the perfect blend between milk and tea.
Adrita: I thought the ratio of sweetness was perfect, and the tea quality was really good.
Boba quality:
Allie: It was good — pretty sweet, which I enjoyed.
Tanisha:  The boba was good overall, but not as sweet as I would've liked.
Jenny:  I really liked the tapioca. It was slightly sweet, but also chewy, and struck a really good balance.
Adrita: I liked it.
Experience:
Allie: It was okay overall. I did really like the design of the cups and lids though.
Tanisha: Experience was great. The service was good, and the people were really nice. It's a good environment in general.
Jenny: Very good. It felt like a really cozy environment, and the service was really nice. It would definitely be a really nice place to study.
Adrita: There are games, comfortable seating, and bright lighting. It's definitely a good place for studying or hanging out with friends.
Bargain Factor:
Tanisha: I think it was good for its price, especially compared to other places.
Jenny: Super good. <3 Very good quality for the price.
Adrita: It was pretty good for the price, considering that it was about the same price as others, but at what I think was much better quality.
Overall: Cafe Wow was definitely our favorite, with their rich bubble tea, bright and cozy environment, and friendly service. It's a great place for either studying or hanging out with friends. In addition to trying out their bubble tea, we'd recommend the takoyaki or various baked goods!
REVIEW: 8.5/10
FINAL RANKING:

#4: Tea Time
#3: Momotaro
#2: Kung Fu Tea
Now…the moment you've all been waiting for….
#1: Cafe Wow
About the Writers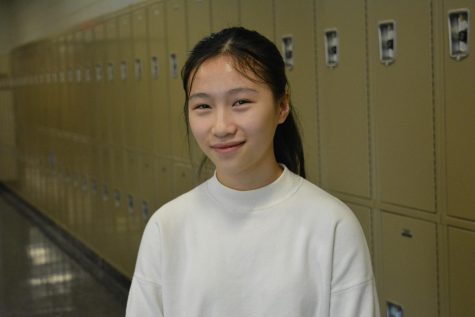 Jenny Yu, Staff Writer

Hi! I'm Jenny Yu, a freshman here. I'm a CBC, or a Canadian born Chinese, as I like to call it, though if you converse with me, you'll soon find that...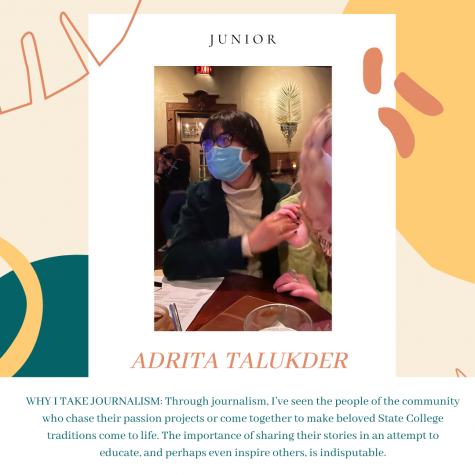 Adrita Talukder, Newspaper Editor in Chief
Adrita Talukder is a junior and the Editor-in-Chief of the Lions' Digest. They're looking forward to creating a newspaper that will showcase all the...