Run, Throw, & Jump Into 2019's Girls Outdoor Track & Field Season!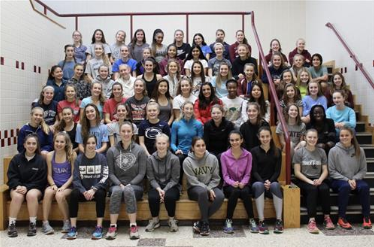 Just like that, State High Girls Track and Field season is back in action! After last year's  PIAA AAA 2nd place finish in the State, 2019's season is going to be full of practice, exciting performances, and fun! Girls outdoor track is fortunate enough to have such experienced and motivating coaches to help improve the athletes' athletic careers. The main coach and sprinting coach is Jennifer Evans. The distance coach and cross country coach is Rebecca Donaghue. The jumping coach and boys head coach is Artie Gilkes. The pole vaulting coach is Joe Sarra, the hurdle coach is Tom Kleba, and the shot put & discus coach is Chris Avvampto.
Senior Kileigh Kane, who came 10th place at the New Balance Indoor Nationals with a mile time of 4:52.87, said that she is really looking forward to this years season of outdoor track. Kane said she is, "excited to spend time with my team and coach, set new PR's, and practice toward my goals I have set for the season before I head to Penn State University to run cross country and track & field."
Junior Elly Haushalter, a participant of cross country, indoor track, and outdoor track, was just a part of the Indoor Distance Medley Relay team who came home with a 6th place medal at the PTFCA State Meet Qualifier. Haushalter said that she "love[s] girls' outdoor track & field, because of the large number of competitors/friends, setting and achieving goals, practicing towards PR's, and the team atmosphere that is so strong and full of spirit."
About the Contributors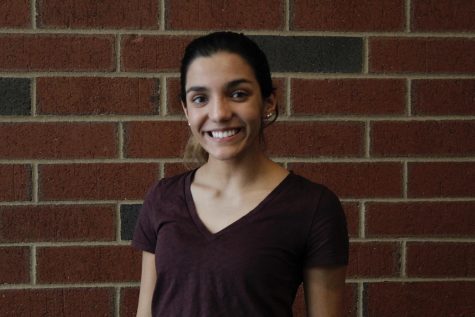 Jane Patt Biddle, Staff Writer
My name is Jane Biddle, and I am a junior at State High! This is my first year in Journalism, and I am so excited to have the opportunity to be a part...