Beto O'Rourke Visits Happy Valley
Presidential Candidate Beto O'Rourke joined hundreds of supporters for a campaign rally held at The Hub at Penn State on Tuesday, March 19th. After just entering the 2020 presidential race last week, Penn State students and community members alike were eager to from O'Rourke regarding his policies and perspectives.
Some State High students even missed out on morning classes to hear Beto's campaign speech. "I want to hear what he has to say, and it is a really cool experience to be able to hear that," senior Clare Connell said. After a few hours of waiting in lines with hundreds, people were greeted by O'Rourke, who was wearing a Penn State hat. He led the popular "We Are!" chant that appeals to many locals.
Students, especially those who can vote in the 2020 election, were very eager to hear from a future candidate. "I think that Beto O'Rourke is a solid candidate and that he has a realistic shot at becoming the President of the United States, so that's why I'm here," senior Jackson Harper said. O'Rourke's campaign holds the record for most money raised in 24 hours with $6.1 million dollars.
O'Rourke made sure to answer questions from the eager audience before he departed on the remainder of his grassroots campaign across the United States.
Regarding immigration policies, Beto had the community put themselves in the shoes of many: "You begin to understand what would compel you to scoop up your baby and walk 2,000 miles, maybe hop aboard on top of the roof of a train, known as the beast, or la bestia, to show up [to the United States] penniless, without a friend, and no idea what is next." He continued adding to this image, "And then imagine at that most desperate and vulnerable moment…we take that child, for whom you risked your very life, from your arms, we deport you back to the very country from which you fled, we put that child in a cage, we separate you, with no hope or prospect of ever being able to join again…"
O'Rourke concluded his campaign rally by encouraging the audience that change is coming. He emphasized the importance of young adults' active participation in politics. "Here's the upside: in this Democracy, we can rewrite our laws in our own image and in the image of our communities."
About the Writers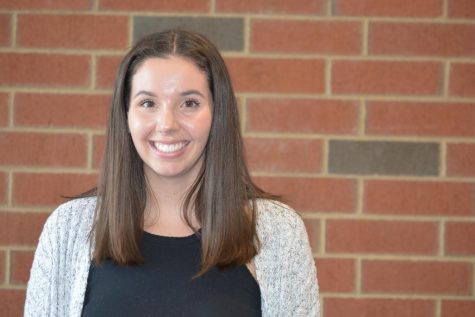 Sierra Hockenbury, Online Newspaper Co-Editor-In-Chief
Hi, my name is Sierra Hockenbury and I am a senior here at State High! This is my fourth year in the Journalism program. Traveling and exploring new places...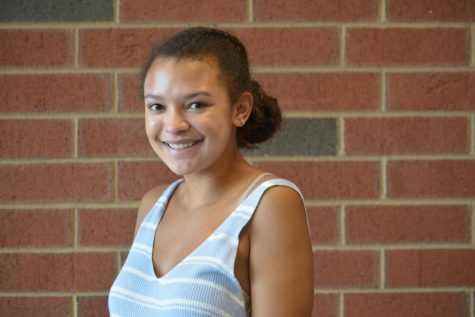 Kaylee Richards, Business Manager and Staff Writer
Kaylee Richards is a senior at State High. She has always had a passion for writing, and Journalism has presented her with the opportunity to do just that....