The Death of Froshmore?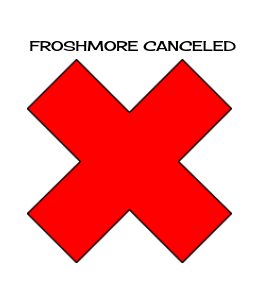 The Death of Froshmore?
On Saturday, April 13th, Froshmore died. The previous day, Froshmore was announced to the whole school that it was canceled. The total amount of tickets sold were 154. If the tickets sales are less than 200, the dance gets canceled. Usually, Froshmore includes all grades…Freshmen, Sophomore, Juniors, and Seniors. This year, administrators thought it would be best to change the dance back just freshmen and sophomores. The dance had previously been the lowerclassmen, but the ticket sales had to rise, so it started to include all grades. This year, the administration wanted the attendance to drop, so the dance was limited to lowerclassmen.
All senate members met with BAT Administration to talk about limiting the dance to lowerclassmen. Curtis Johnson said that the main concern was that "lowerclassmen parents were worried about their children's safety with upperclassmen present."
Another argument was not having enough chaperones. The BAT team said that upperclassmen already get their own dances; prom. Therefore, lowerclassmen want their own dance… although 600 lower classmen signed a petition against it. The administration was also not allowing any lowerclassmen to invite upperclassmen. At prom, upperclassmen can invite lower classmen…
A SCASD rule is that if ticket sales are lower than 200, the dance must be canceled. So, the dance had to be canceled. Thanks to the BAT team, lowerclassmen did not get to have their own dance. Our Senate hopes for all grades to be allowed to go in the upcoming years!