The Queen's Six Is Coming to State High
On Thursday, October 24th, the State College community is in store for a royal treat: the Queen's Six is coming to State High for a performance! The six member vocal ensemble from England lives and performs in Windsor Castle and are on their annual fall tour. This tour includes locations across Pennsylvania and Texas. They recently performed in Serbia and Germany, with an upcoming tour of Estonia, Latvia, and Lithuania. 
"The six members of the group make up half of the adult singers in the St. George's Chapel Choir," said Simon Whitely, the bass from the Queen's Six. "[The Chapel Choir] sings the daily services in the chapel and about 10 or 12 years ago a few of us got together and decided that as much as we love singing church music, we wanted to sing more of the pop and jazz music that we can't do in the Chapel." The group is composed of 6 men: 2 countertenors, 2 tenors, a baritone, and a bass. Only two of the current members, including Whitely, were founding members. As other founding members left, they were replaced by other singers in the 12 person Chapel Choir. There was no audition process to get new members; they already had a good idea of who blended well with the others.
Along with touring and performing in daily church services, the Queen's Six also frequently performs for the royal family. "Officially, we sing for Her Majesty the Queen three times a year," Whitely said. Their official performances include Easter Sunday, Maundy Thursday, and a knighting ceremony. One of their most well known performances was singing at the royal wedding of Prince Harry and Meghan Markle. "It was an absolutely fabulous occasion which I don't think we'll ever forget."
Their performance will be at 7 PM on Thursday, October 24th in the new State High auditorium. General admission tickets will be $10 at the door. "We're really looking forward to being with you in State College," Whitely said. "We can't wait to be there."
About the Writer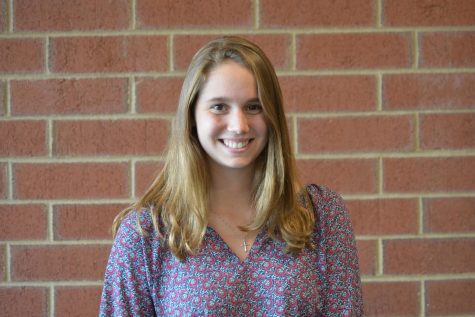 Sarah Ambrose, Staff Writer
Sarah Ambrose is in her third year of journalism at State High. Aside from being a reporter and editor for the newspaper, she is also a main anchor for...