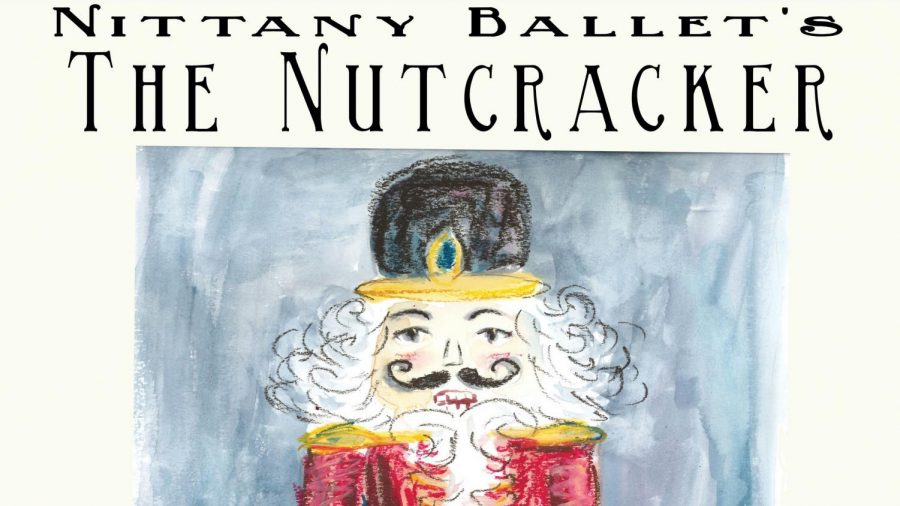 The holidays are a time for rest and relaxation, right? For the ballerinas at Nittany Ballet, the winter season can be quite the opposite. Between dance and academics, the strain of the 'most wonderful time of the year' can often prove testing for those who have to juggle it all. As most students coast through to the New Year, these equally exemplary students and dancers double down. 
Sophomore Gabby Showalter played the Snow Queen in Nittany Ballet's most recent rendition of The Nutcracker and knows from experience that December often proves to be the most stressful time of year. "It is very stressful, specifically around Nutcracker because during December and January, the first semester is ending and many teachers pile on the work in preparation for the midterms. It is harder to create time to finish all the work with increased rehearsal hours at the studio," Showalter said.
Emily Maciejczyk, a sophomore whose role was the Arabian lead, has had similar difficulty splitting her time between dance and school in the month leading into the New Year. "Yes, it is very stressful to balance both, because even though I do prioritize my schoolwork over dance, sometimes required hours make it hard to complete homework at a reasonable time each night," Maciejczyk said.
As much strain as the winter season brings, being a ballerina means paying the price, year-round, and for sophomores Clara Pollock, Molly Yoder, Showalter, and Maciejczyk, it's been nearly a decade. "Sometimes my grades suffer because of the hour I spend at dance and even vise versa. If I concentrate on school too much then I forget to stretch or roll out after class and can get injured," said Pollock, who played the Dewdrop in the Waltz of the Flowers.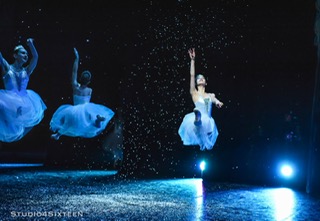 Yoder, whose role was the Russian lead in this year's Nutcracker, was able to summarize the situation, saying, "Unfortunately, many teachers like to have large tests and assign time-consuming homework and projects during our rehearsal weeks leading up to the show, adding stress to the nerves that we have while preparing to perform. We have classes and rehearsals from about 4:30 PM-9:00 PM, sometimes later, on a school night during rehearsal week, and have to stay up late into the night to complete our work and to study. Then, because of this, we don't get enough sleep at night, and continue to wear ourselves out every day after until all of our shows are over."
Still, the sacrifices that are made by the ballerinas involved in Nittany Ballet's The Nutcracker do not go unnoticed by those who attend. Bringing The Nutcracker to State College audiences means upholding a beloved Christmas tradition that earns the respect of its performers and viewers alike while bringing joy to all. "I love being able to share the art form with an audience of people from all walks of life. Also, the exhilaration experienced by dancers on stage while performing is a unique experience, and I really cherish the moment," Yoder said. 
The unity that the ballet brings isn't exclusive to its audience and it is known to bring together the dancers as well. "It definitely feels good to make others happy, but dancing in The Nutcracker also is a bonding experience for the whole dance studio. I really enjoy spending time with my friends backstage, encouraging each other, and just having a lot of fun," Pollock said.
The Nutcracker is a Christmas staple that has lasted for generations thanks to the dedication and determination of the dancers who perform it. In the State College community, this tradition has been passed on to the dancers at Nittany Ballet and they carry it on their shoulders, in addition to their schoolwork. However trying winter may be, the ballerinas of Nittany Ballet are able to tie the bow on the holiday season year after year. Winter break serves as a vacation for many but the ballerinas of The Nutcracker that must perform in the presence of immense pressure find the same peace in their performance as those who watch. "My favorite thing about dance is that it can act as an escape from reality. Whether it is me switching roles into the Snow Queen or just dancing a piece in contemporary class, I am no longer myself for that short moment of choreography. It can be a great way to distract myself from how stressful my life actually is sometimes," Showalter said.