Meet Your 2020 Senior Senate
While many teams and organizations at State High have had a difficult time transitioning to COVID-19, none have had as much of a challenge as the senior senate. Not only are many annual events planned by the senate getting canceled or having to be reimagined online, but the senate additionally has the task of holding up school spirit during these times. There are four officers and they are overseen by Jeffrey Kissell. "As with any year, our goal is to facilitate an agenda and create as many functions as possible to help the school gel as one student body," Kissell said. "It is inspiring to me to see those kids who were elected by their peers to work so hard to accomplish goals.
Bayla Furmanek- Senior Class President
Bayla Furmanek has always been passionate and involved in being a leader, and is excited to be the Senior Class President this year. She started her senate journey in 7th grade as a regular member, but then was elected as the vice president in 8th and 9th grade. She then became the president of her class in 10th grade and has been ever since. While she plays field hockey and lacrosse, she is also involved in PULSE, EmpowHER, Leadership council, WSCH, the Racial Justice Rally Planning Committee, and is a part of the IB program.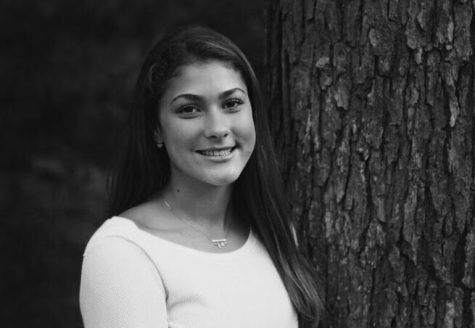 "I knew I had the ability to help students enjoy their school experience as much as possible and so I knew being involved with the senate was for me," Furmanek explained.
She aims to get into college, make a positive impact on State High, and make high school memories that will last forever. Many of the normal events that are held by the senate are not able to happen, and she has already begun working on ideas to boost school spirit while keeping everyone safe. Her main goal is to give the senior class and the rest of the students the best experience possible in difficult circumstances.
"I can promise that this year will be one to remember. That being said, this year we have a great group of officers that I am very proud to work with," Furmanek said.
Dylan Bellissimo- Senior Class Vice President
Dylan Bellissimo, while taking on the role of Senior Class Vice President, is additionally a member of the clubs HOSA, NTHS, and Leadership Council. Bellissimo has been the vice president of his grade's senate ever since sophomore year when he first was elected.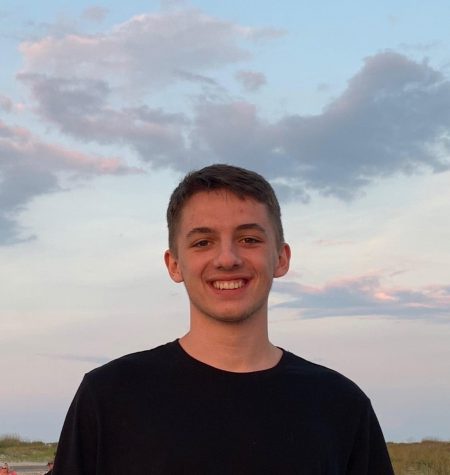 Bellissimo, on deciding to run for vice president, said, "I made the realization that nothing will change unless you take action and act on it."
He has many personal goals for this year, such as getting into college, joining the army reserves, and maintaining grades while doing so, but he also has many hopes for his time in the senate. He hopes to find new ways to spark school engagement without having to be in the building.
"This year we will have to get creative on how to keep that level of school engagement while following all safety parameters set before us," Bellissimo said.
Payton Treaster- Senior Class Treasurer
In addition to being the treasurer this year, Payton Treaster is also a member of DECA, Interact Club, EmpowHER, and Leadership Council. She has also been a member of senate for the entirety of her time at State High as well as stud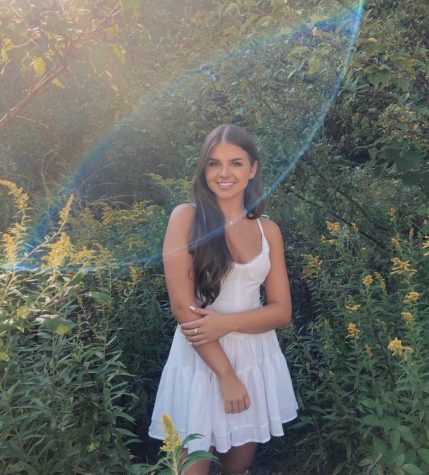 ent council throughout all of middle school. As soon as the opportunity to join arose in 6th grade, Treaster immediately was intrigued by the opportunity and ran right away.
"I enjoy being a part of solutions for our school's community and being able to hear from various voices in our school," explained Treaster.
She currently hopes to finish college applications while trying to remain a part of the various groups she is in. As a part of the senate, she hopes to keep the student body as engaged as possible.
When asked about future plans, Treaster said, "We have been discussing various social media campaigns as well as ways to possibly alter events to make them safe. Without doing in-person classes it can be difficult to get in-person events approved, so we hope to move forward with outdoor, socially distant events as soon as it's safe to do so." 
Emma Ryan- Senior Class Secretary
Alongside being secretary, Emma Ryan is a member of DECA, HOSA, EmpowHER, Leadership Council, and the NTHS. Additionally, she is on the lacrosse team. Ryan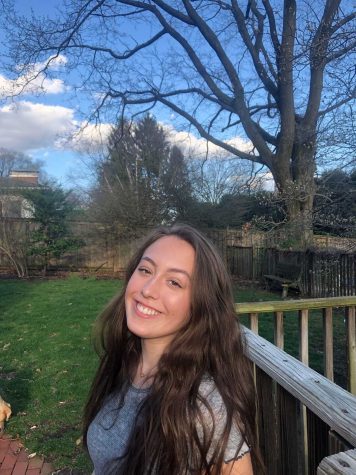 decided to run for secretary her sophomore year, as she has always had a passion for being a leader.
"I'm so grateful I have been able to be a part of the Senate for the past 3 years because it gives me the opportunity to contribute to improving our school community," Ryan said.
As a personal goal, she hopes to finish applying to college soon. One of her senate goals this year is to make the school year as engaging as possible for other students. She is hoping to help plan and accomplish as many events as possible for her class while still adhering to the COVID-19 guidelines.
"It is definitely more difficult to move forward with the 'normal' senior senate activities for the beginning of the year due to COVID-19. Most of these events are largely in person and require us to be back in school. Things have been different, but the Senate hopes to get some of our standard activities for students organized whenever it can be done safely."
Altogether, the 2020 State High Senior Senate has big plans for this year and plans to maintain school spirit throughout the uncertainty that this year has been bringing.