Album Review: "evermore" saved 2020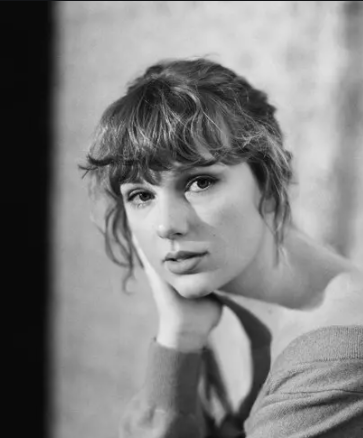 Taylor Swift has been an American singer-songwriter since 2006, and she has released nine different albums; 2020 gave way to two more. In mid-July, Swift released her first album of the year: "folklore," and a second album, "evermore," was released Dec. 11. This album included 15 songs with two bonus tracks. These tracks included themes about break-ups, murder, and self-love with a more indie style to the music, leading to a certain intensity coming through the songs. 
This album was written and produced by Swift, along with Aaron Dessner, Bryce Dessner, and Jack Antonoff. These four were the main writers and producers for the majority of the track, but there was some help from fellow writers and producers BJ Burton, James McAlister, Joe Alwyn, and Justin Vernon. These people helped Swift create some of the most gut-wrenching songs like "champagne problems," "closure," "coney island," and "evermore." 
"champagne problems" is about how people interpret relationships differently than their partners. It tells the story of someone who rejects their partner's proposal and ends the relationship. By being able to tug at the heartstrings of people who have been in this situation before, the representation Swift is giving people in post-break-up situations is great. This song also gives the listener a look at the person who dumped their possible fiancé and about how that has now changed both of their lives, which is an angle that is not commonly shown in breakup songs. Usually, breakup songs go one or two different ways: a person either sings about how they are hurt by the event, or they are about how they are glad to get out of the relationship. The reflection Swift showcases in the song shows that there are more than just two sides to a breakup, and that both should be heard. 
The track "no body, no crime," is one of the more noted songs on this album, mostly because it is completely different to the rest of the album. An affair gone wrong is usually not a frequent topic on a soft indie pop album, but this song gives the album a little hint of spice that some often miss. This song also features the band HAIM, creating one of the most interesting on the album. This affair gone wrong leads into a murder mystery where two people end up dying but nobody knows the cause or killer. This song brings the perfect amount of sass that is always seen on Swift albums. Along with attitude, the juxtaposition of placing this song between two songs about self-love and self-acceptance adds more of a punch. 
Taylor Swift is usually known for her notorious breakup songs, and do not get me wrong, there are those songs on here. However, the diversity of songs on this album is astounding. There are break up songs talking about different perspectives of the break up, coming back to a town that you want to forget but cannot leave, a murder mystery that adds a nice flare, and a final song that apprciates the strength it takes to achieve self-love and the acceptance of oneself. "evermore" is an album that I will keep coming back to, and would strongly recommend to everyone.