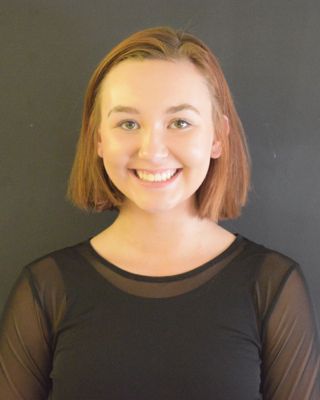 Hey! I'm Caycee. This is my second year in journalism, and I couldn't be happier about it. I guess you could say communicating is my passion. I love to talk and write to share my ideas as well as news with other people. I hope one day to be involved with journalism in a political aspect. Perhaps one day you'll see me on
The O'Reilly Factor. Besides journalism, I'm also the manager of the State High Football team and a member of art club.
Outside of school, I'm a hippie at heart. As far as music goes, I absolutely love classic rock along with similar styles as well. I'm also a dancer so a lot of my time is spent in the studio. However, when I'm not there, you can catch me spending time with my friends, at a concert, or taking pictures.
I'm very opinionated so this year I hope to focus solely on what I think about a variety of topics, but more specifically politics within the school and community.
Caycee Ohl, Staff Writer
May 11, 2017

Poppin' Tags at Pop Up Avenue

(Story)

Mar 31, 2017

Don't Leave Women in March

(Story)

Feb 02, 2017

25 Terrible Moments All State High Students Know to be True

(Story/Media)

Dec 22, 2016

Served up: The truth about State High lunches

(Story)

Nov 09, 2016

Fifteen Years After 9/11

(Story)

Feb 11, 2016

Just a Bunch of Goons

(Story)

Dec 14, 2015

H&M Called Out Over Campaign Models

(Story)

Oct 02, 2015

"Ah (Jam)it!": Traffic Jams in the South Building

(Story)