Passion to Profit: Page Powell's Lazanya Sunwear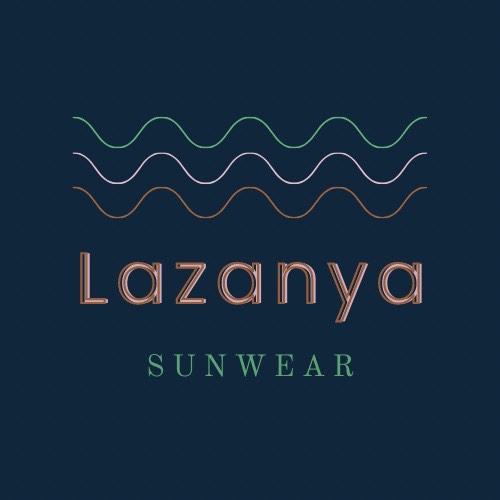 Over the past few years, sites such as Etsy, Depop, and other online marketplaces have seen immense growth in popularity for small business owners. It has never been easier to try your hand at perfecting your craft and utilizing your passion to make some side money. Page Powell, a 16-year-old junior at State High, is one example of someone who has turned their passion into a small business. 
The early days of Powell's business ventures were very informal. She took her love of sewing and created custom swimsuits and other articles of clothing for friends who offered to pay for her services.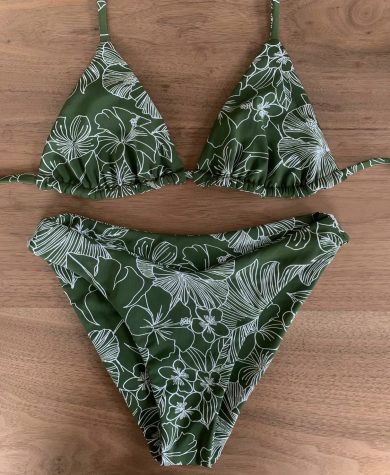 "I got into sewing from my grandma who originally taught me the basics of sewing in 3rd grade. I have been sewing for many years now, and I am mostly self-taught," Powell recounted. "I really got back into sewing during my freshman year, when I was commissioned to make swimsuits and other clothes for my friends."
Soon, Powell discovered making swimsuits was something she was extremely passionate about, and the rest was history. Powell's company, Lazanya Sunwear, is named after her favorite food, lasagna, and her swimsuits are named after different pasta shapes. When marketed on social media, Powell's business began to grow rapidly. 
Junior Mary Miyamoto, a friend of Powell's, was given the opportunity to manage the brand's social media account and marketing. She communicates directly with customers, posts on social media, and reaches out to media platforms such as Etsy and local ad sources like Town & Gown to spread the word about the business.
"Page's brand is unique because it caters to everyone's unique style and taste. She works with her customers to pick a style and fabric that is perfect for each individual. Her suits and clothing are so comfortable and fit every size so well," Miyamoto said.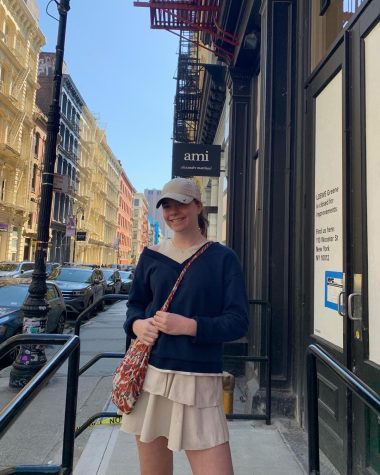 Though a swimsuit can appear effortless through the lens on social media, behind the camera is a time-consuming process that Powell pours her heart into. Not only does she create the swimsuit, but she also dedicates time to the business behind her brand, which includes marketing, storefront, packaging orders, and more.
"I make all of my swimsuits by hand, and a set usually takes about two hours to make depending on the style. My swimsuits are made to order, which makes it easy to customize sizing, style, and fabric choices," Powell said. "Right now my business operates through an Etsy storefront and Instagram messaging. The business side is definitely the most challenging part of starting a business."
At the moment, Powell hopes to attend a design university, such as The Savannah College of Art and Design (SCAD) or the Fashion Institute of Technology (FIT). She views the world through a creative perspective and wants to transform that into a successful career in the future, whether that is related to swimwear, clothing, fashion, etc. To support Powell's business, check out the Etsy shop or @lazanyasunwear on Instagram.