Summer Volunteer Opportunities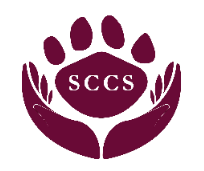 Volunteering is a great way to help your community and yourself at once. Luckily, there are many great volunteering opportunities both in and out of State College to explore, especially this summer when you have some extra time on your hands.
Transcribing Library of Congress Documents
This is a virtual volunteer opportunity. According to the Library of Congress website, "volunteers create and review transcriptions to improve search, access, and discovery of these pages from history." This experience can also give you an opportunity to read interesting historical documents that you may not have picked up on your own, along with getting your volunteer hours. Check out this link to begin.
Habitat for Humanity ReStore Volunteer
The ReStore is Habitat for Humanity's home improvement center for new and gently used home improvement supplies. They are searching for volunteers over the age of 16 to help with:
Cleaning, sorting and stocking merchandise

Merchandise pricing

Assisting customers with purchases

Assisting donors with donations drop-offs

Assisting the ReStore driver with donation pick-ups

Leading "How to"/DIY Workshops in the store

Facility and landscaping upkeep

Metal scrapping/recycling

And a variety of other tasks!
If you enjoy a fast-paced, fun, and rewarding environment that strives to provide excellent donor and customer service, then the ReStore would be a great volunteer opportunity for you. This takes place every Friday and Saturday, from 9:00 am to 5:00 pm. Contact ReStore at 814-353-239 or email [email protected]. Check out this link to learn more.
Discovery Space
If you enjoy working flexible hours in an energetic environment and have a passion for inspiring a love of STEM, consider applying to become a Discovery Space volunteer. Time commitments vary depending on the position. Exhibit floor and education volunteers ideally commit to regular shifts of at least 2-4 hours per week. If you are interested, complete this short volunteer interest form and their volunteer coordinator will contact you. For questions or information about group volunteer opportunities, contact the volunteer coordinator at [email protected].
Shaver's Creek Environmental Center
Shaver's Creek is looking for volunteers to aid with animal care, upkeep of grounds, trails, and facilities, public programs, and special events. If you care about the environment and want to inspire others to get into nature, this may be for you. Submit the volunteer form here to express your interest in volunteering at Shaver's Creek.
These are just a few of the options to volunteer this summer. For more opportunities check out Take Action 4PA, a website created by State High junior David Lee to connect people in PA with community service opportunities.