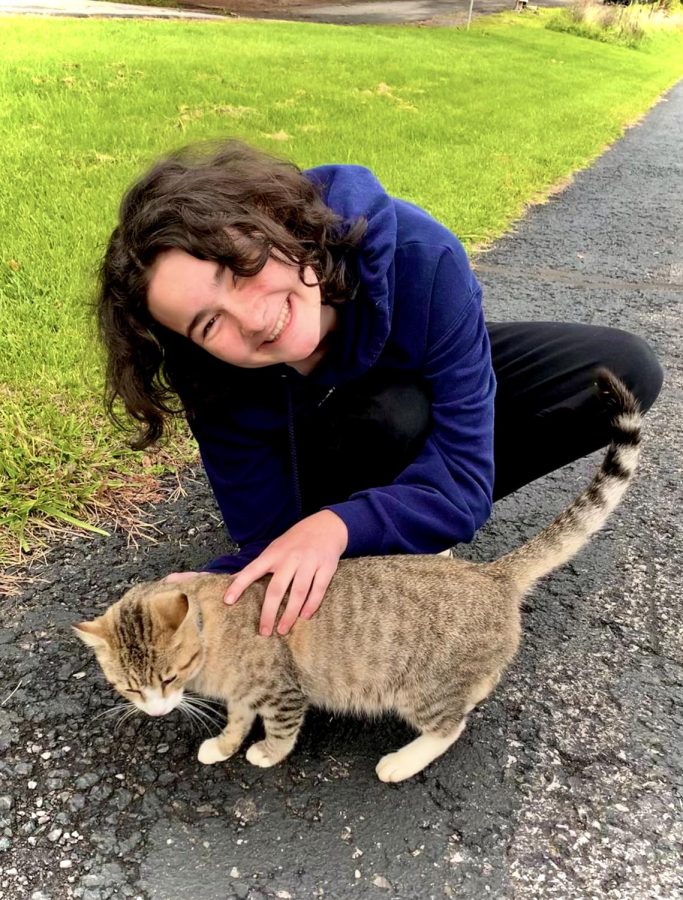 Humans of State High
"I want to be a pilot [in the future] and that's all I know.  Watching other people fly makes me want to fly.  I'm also just interested in all the different aspects of it and how it works and whatnot. I've been [around planes] my whole life. We got a plane a year and a half ago and my parents are both super into airplanes, so anytime we do anything, they're like 'Oh, look at this cool plane!' I've always been like, 'oh, that's so cool!' because I just look up to them so much. I want to say it's much more than just following my parent's interests, although that is very much where it started. We did travel a lot, [so] whenever we went on planes, I would always get so excited. 
We own a plane [and] my dad is flying it constantly because you have to fly it every two weeks otherwise the engine will go bad. Anytime he goes anywhere, I'm just like 'Please, take me with you. I just want to sit in the front and watch you fly!' I love learning about it [flying]." (1/2)
"[The first time] I remember [wanting to fly was] when I was seven. We were taking a family trip to Europe. [There was a] huge airplane. That was the first time my parents have really talked to me about airplanes. They didn't want to push that onto me. That's how they met; they LOVE airplanes, but they didn't want to force their children to carry that on. [That day], when we were lined on the runway, my mom's telling me what the taxiways signs mean, and she's mimicking the pilot on the radio. She's saying 'The pilot's gonna say permission to take off' and stuff like that.  As a little kid, I was just like 'Woah! That's so cool!' and I [knew] I wanted to do that one day.
I don't want to say [I love] everything about flying, but I just love the feeling of being in the air and taking off. I love watching everything getting smaller and smaller. I also love the technological side of it and learning how the plane works. It all just kind of combines." (2/2)