Public School Funding and System Renovation: A Deep Dive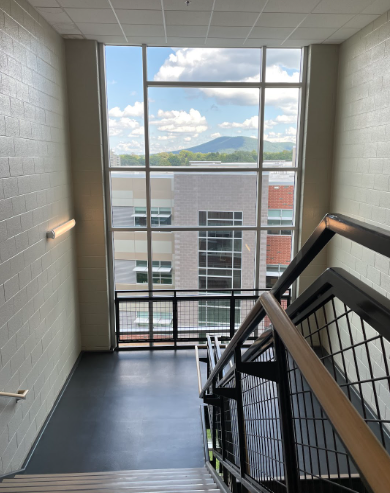 Education is a privilege – one that many people are deprived of. Politics and local campaigns often bring up our public sch0ol funds. Public school funds are percentage revenue that the state and or national government determines through business and houses a district neighborhood consists of.  The amount of funding a public school receives determines the quality of education and enrichment a student in the school district receives.
"It [Public School Funding] assists with helping with more counselors being available and for schools to implement better counseling services throughout the schools and better programs for the extracurriculars of the students,"  State High's Freshmen Student Class President Ryan Brown stated. 
Debates regarding increasing federal public school funding stem from the ill-fitted nature of investments within the school system and the outweighing of consequences and benefits. 
"The idea of saying a kid should be getting an education they deserve and the fact that you have schools that are in dilapidated or low SES neighborhoods where you have very little funding go to the school, that's where the state and the federal government tries to make up the difference in various of capacities but it's never enough," Eugene Ruocchio, State High's Science Teacher for 21 years, stated. SES (socioeconomic status) districts invest and put pressure on students, typically students of color, to meet rigorous academic goals.
Standardized testing or any benchmark measures are prioritized rather than life building skills such as financial literacy and more. Not only do issues begin to form within the school system but the faculty and students as well. 
"I think the public education system needs to change. I do think there should be a better algorithm to figure out how much money should go to various schools. The problem you're gonna have with that is that various schools are going to need so much money that some would feel like 'okay if we were putting money towards it we expect to see X, Y, or Z.'  There's this expectation that money should be tied to academic achievement. That's ridiculous. Education is not a business where if you put more money or resources in, you automatically make something that is better," Ruocchio stated. "A salary and or payment structure for the people who are working with kids needs to be such that those people can be able to take care of their needs in order to be present for kids," he continued.
Generational and systematic inequality is an issue that originates from segregated systems, including the education system. Modernized teaching methods and high quality resources cost money. With public school funding, schools can cover the cost. However, investments vary between districts. Without modern (better developed/funded) education and extracurriculars, students in low SES neighborhoods are placed at a disadvantage. 
It's no coincidence that neighborhoods that fall victim to the segregated educational system are predominantly Black and Brown communities. 
Public school funds are given to school districts based on businesses and houses in an area, ultimately deciding what benefits children will receive. Some state and/or federal funds depend on what is observed in an area as well. Observed meaning easy money that can be given back to the system "efficiently". When students in an area are not given equal access or quality education, they typically reside there during their adulthood as well. Still lacking the economic opportunities offered elsewhere. 
State High is an educationally and economically privileged area. Ruocchio said, "I know my experiences were good, that's part of the reason why my family moved out of Staten Island to get a better educational experience for my sister and I. … Having attended college, I got a good experience because you start to talk to other individuals and understand their educational backgrounds. It helped me get a perspective of how good my education was."
State College's high school offers a variety of classes, programs, and extracurriculars that cater to the specific needs and talents of students.  With State High's increased funding, the school underwent construction and developed an updated curriculum that provided for a larger board of students (2015). 
Due to the money put into the district, State High was able to provide a better education and environment for students. That includes covering the cost of school counselors and teachers, enabling them to spend more time and effort on each student in their classes. 
Without addressing disparities within the funding gaps, schools are not able to completely serve faculty and students. "Public school funding cuts would give 1 teacher per 50 kids. That's absolutely a terrible idea. Let alone all the cuts to the experiences that the kids will have outside of the classroom which is really where kids would flourish. That's where kids get to take their talents and skills and run with them. [Without school funding] those wouldn't exist," Ruocchio stated. 
No place should dictate where a child will go in the future. Every student, every person, deserves a real chance at an education no matter geographical location. Pushing for advanced education for all will allow children to find solutions in life and the renewed school system.