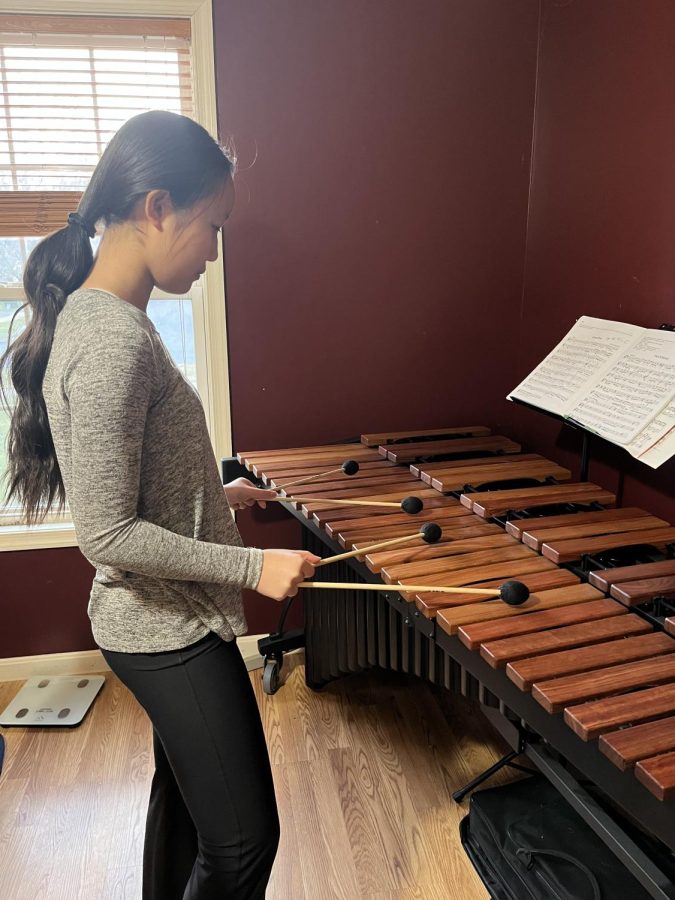 HOSH
"One of my favorite memories was last year, the first time I met drumline. It was really terrifying because I got to the band room after school and I recognized absolutely no one. There was this one kid who was saying how he was going to teach all the new cymbals all the cool cymbal tricks and I was kind of concerned because everyone was really loud. And then, one by one, they were called into the auditorium to do the audition thing which I was scared for, even though I wasn't going to audition for anything. 
So I go in, and I was like, 'Hi. I can play bells,' and then they were like 'Oh, okay well you didn't have to come,' and I was like, 'I kind of just wanted to come to meet everyone because a lot of people have been telling me that you guys are kind of crazy and like the extremists of the marching band cult.' So the one person who was a senior last year started laughing and was like 'Yeah, they're probably really accurate.' Then I walk out and on the way out, I see these two kids wrestling on the floor. It was hilarious. And that was my first impression of drumline. 
They're even more concerning now than they were when I first met them but in a different way because now I know all of them. So they're not concerning-scary-and-creepy they're just concerning. 
So far I liked it, it's been fun. I'm really happy that a lot of my friends tried to convince me to do it last year because I ended up doing it and it's been really fun. I definitely plan on doing it next year and the year after that, and also senior year.'