State College's Own CDT Turns 125

 Friday, May 12, was the 125th anniversary of the founding of the Centre Daily Times. The State College Times, the precursor to the CDT, released its first edition on May 12, 1898, as an evening newspaper. After a few tumultuous early years, the Aikens family purchased the newspaper, running it successfully for over 60 years and eventually renaming the paper to the Centre Daily Times. 
In that span of time, the paper stood witness to two world wars, the Great Depression, the Civil Rights Movement, most of the Cold War, the bicentennial of the nation, and countless other landmark historic events. On a more local scale, the paper got to see State College's population grow more than a quintuple, the loss of vast quantities of farmland, and the complete transformation of a town.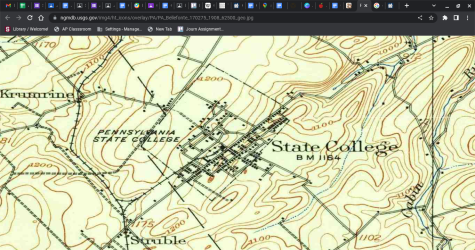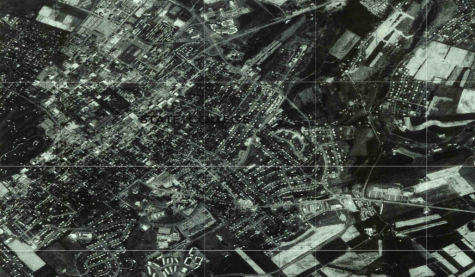 Following the 1979 sale of the CDT to national media company, Knight Ridder, the role of newspapers in the lives of Americans had already begun to change. One year after the sale, the first newspaper in the country went online. That same year, the Centre Daily Times expanded to include a Saturday edition. Two years after that, a Sunday edition was added, making the newspaper a true daily. Amidst all these advancements, paper newspapers were already in sharp decline due to the more widespread use of television, as well as the onset of 24-hour news. Regardless, the CDT became a morning newspaper only in 1986 and underwent few changes over the subsequent decades.
In 2006, Knight Ridder was purchased by the McClatchy Company, therefore changing ownership of the CDT yet again. While owned by McClatchy, the newspaper entered into drastic decline with the elimination of the Saturday edition in 2019 and bankruptcy for the McClatchy Company in 2020. In 2021, the physical facility was sold and all printing was outsourced. Since then, the newspaper has moved to be an online subscription service. 
Although the future of the CDT remains in question, as is the future of all printed newspapers, it is important to note that this newspaper has endured many global and national conflicts in addition to numerous ownership changes. Regardless, there will always be people to preserve and report the news, no matter how different the next 125 years may be.
When approached for comments, the CDT could not respond within the necessary timeframe.