Bubble tea is a Taiwan-originating drink, known for its varieties of flavors and ingredients that allow for a diverse menu of fruit and milk-based options. 
In State College, bubble tea's popularity in the US is reflected in the numerous shops along College and Beaver Ave. This creates a question: which of these shops has the best offerings?
6. Möge Tee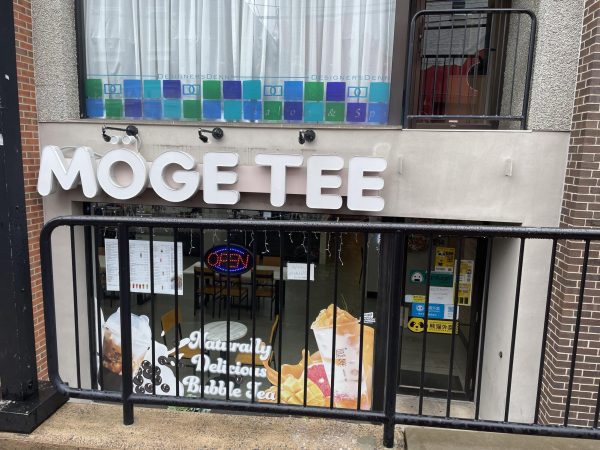 Möge Tee was established in 2016 in China. There are 75+ Locations in the US and globally they are located in China, Australia, and Southeast Asia. 
State College Möge Tee is somewhat secluded, located on Calder Way. The Möge Tee inside is primarily white, with accents of wood.
The two drinks that were reviewed were the Brown Sugar Bubble Tea ($5.75) and the Yogurt Strawberry Tea ($6.95). 
The Brown Sugar Bubble Tea was presented well, but lacked substance. The pearls were fine and the drink itself was worth finishing.
The Yogurt Strawberry Tea tasted good and did a good job of balancing the yogurt and the strawberry flavoring. It was presented well, broken up into layers of drink, yogurt, and pearls. 
Möge Tee struggled to meet the standard of bubble tea shops in State College, but does well to create an environment for students.
Located at 216 E Calder Way, State College, PA 16801
5. Cafe Wow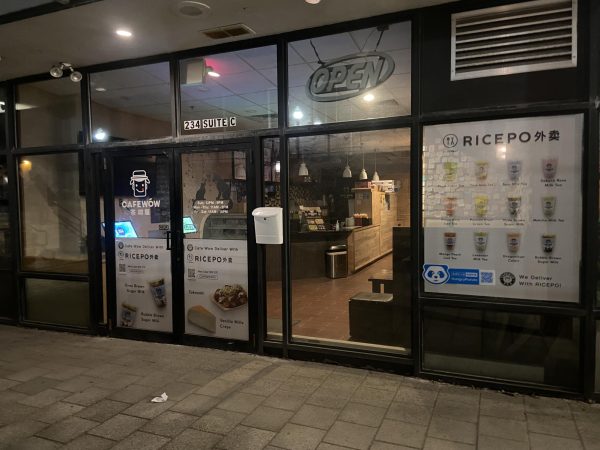 Cafe Wow mirrors the image of a coffee shop and is furnished with brown flooring and multicolored wall-tiling. There is a comfortable seating area good for studying. The Cafe Wow offerings are relatively large and their prices are low.
The two drinks that were reviewed were the Strawberry Milk Tea ($3.95) and the Bubble Brown Sugar Milk ($5.40).
The Strawberry Milk was cheap, but struggled to maintain a strong Strawberry flavoring. It was presented quite ordinary, appearing only as a light pink drink.
The Bubble Brown Sugar Milk was very good. The presentation was poor but it was made up for in the flavoring. The pearls were chewier and the drink lost its heat relatively quickly. Of the Brown Sugar Milk Teas in State College, Cafe Wow's is the best.
Overall, Cafe Wow had a decent showing of drinks and environment, but had no outlying factors.
Located at 234 E College Ave, State College, PA 16801
4. Whale Tea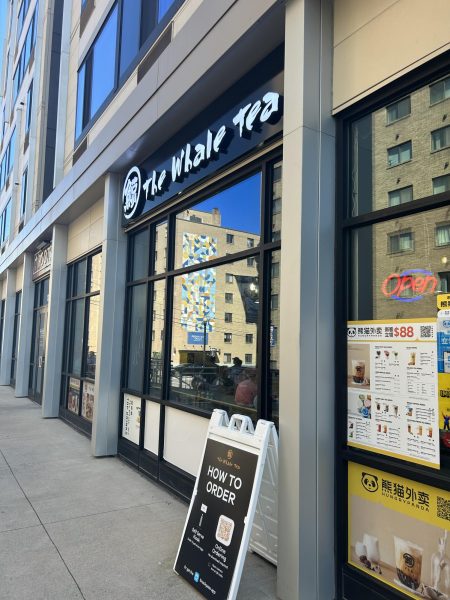 Whale Tea is a Chinese tea shop originating in Nanjing, China. Whale Tea has over 300+ locations in China, Canada, Malaysia, Taiwan, Singapore, and the US (including Pennsylvania, Washington, Texas, and Virginia).
Whale Tea has been in State College for a little over a year, starting in June of 2022. Whale Tea looks and feels expensive, a style of off-white, black, and gold lettering. The combination of their music and mandarin calligraphy lining the walls makes the overall atmosphere work.
The two drinks that were reviewed were the Brown Sugar Fresh Milk Tea ($6.95) and the Strawberry Milk Tea ($6.95).
The Brown Sugar Fresh Milk Tea had a good presentation with a flavor and temperature that were lost pretty quickly. The drink does not match the price for the serving size and doesn't match up well to the Brown Sugar Tea at other locations
The Strawberry Milk Tea had a lack-luster presentation. It was sweet, but seemed to be watered down and lacked any strong Strawberry flavoring. The Strawberry Milk Tea was not worth the price, sitting at nearly $7 with nothing to really show for it. 
Overall, Whale Tea functions well and has an environment indicative of a bubble tea shop.  
Located at 262 E Beaver Ave, State College, PA 16801
3. Mr Wish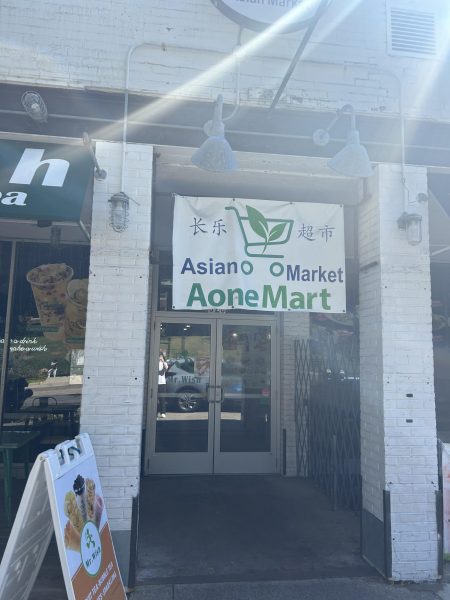 Mr. Wish is a Taiwanese tea shop that was first established in Taichung, Taiwan, in 2006. There are nearly 100 branches of Mr. Wish in Taiwan, as well as 40+ branches in the US (including Pennsylvania, New York, and New Jersey).
Mr Wish is located in the Asian Market at 320 E College Ave, as well as the Hibachi Express and Aone Mart. The environment of Mr Wish is benefitted by this location, given the proximity to other stores with similar food/cuisine.
The prices are decent and the offerings are wide, from Milk and Fruit Tea to Smoothies and Snacks. They have a variety of gluten-free, dairy-free and vegan options.
The two drinks that were reviewed were the Black Tiger Milk ($5.50) and the Strawberry Green Tea ($5.50).
The Black Tiger Milk is made with brown sugar syrup, fresh milk, and black tapioca pearls. The overall look was expected and lost its design quickly. The pearls were okay and were pretty soft when consumed. The flavor was nearly overpowering, but is good for fans of coffee. 
The Strawberry Green Tea is made with freshly squeezed strawberry juice and green tea. The drink looks like a strawberry-lemonade, with its pink tint, small pieces of strawberry and slices of lemon. It was sweet, without being too much that it's overwhelming or too little that it's sour. 
Overall, Mr Wish is a good and consistent store that is able to appeal to a large audience that includes both bubble and non-bubble tea fans. 
Located at 320 E College Ave, State College, PA 16801
2. Momotaro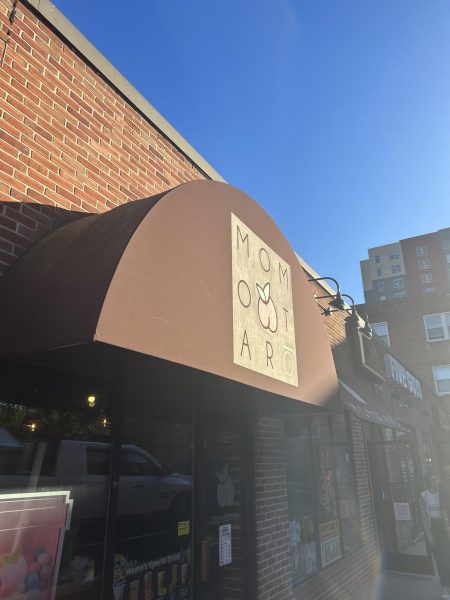 Momotaro has a stylish interior that dawns a brown and black color scheme with a mix of wood and brick furnishing. The lighting is somewhat chaotic, utilizing multiple kinds of light fixtures. 
Their menu has drinks and desserts. Their drinks range from Cheese Tea to Milk Tea, and their dessert options include Ice Cream Rolls and Mochi Ice Cream. Their menu is on the more expensive side, with their specials exceeding $7. 
The two drinks that were reviewed were the Mango Sabo ($5.50) and the Strawberry Love Potion ($7.15).
The Mango Sabo had a poor presentation, functioning as a clash of yellow and white. The drink was the right amount of sweet but had an odd texture. The pieces of mango that were combined into the drink were unappealing. The Mango Sabo does not have pearls, but functions well as a slush.
The Strawberry Love Potion was really good. The presentation features layers of foam, drink, and pearls—a gradient from white to red. The ice in the drink is distracting, but doesn't detract too much from the overall drink. The Strawberry Love Potion is a Momotaro special, meaning it had a large quantity of drink but was expensive. 
Overall, Momotaro works well as a quiet place to study and has a large range of offerings for people looking for something to eat or drink.
Located at 220 W College Ave, State College, PA 16801
1. Teadori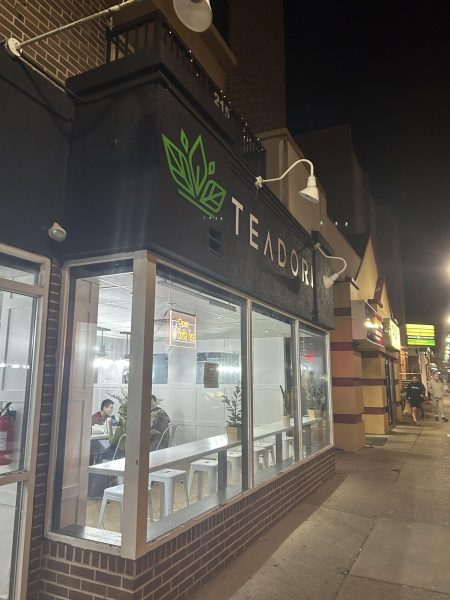 Teadori is a new addition to State College, opening in October of 2023. Their owner is from California and wanted to bring California boba to State College.
"I just felt like State College was missing good boba and snacks and, also, a bubble tea place that is open late [at] night for people," Teadori's owner said. 
A large factor of Teadori is their times, where they are open from 2 p.m.to 12 a.m, making them one of the few locations in State College open so late. 
Recently, Teadori hosted a fundraiser after they were close to being forced to close down, where they raised $10,000 dollars in a week by giving out 20% off gift cards. State College residents pitched in to keep them open. The people within State College are a large part of their business model.
"We are really big about community," Teadori's owner said. "For customers, this is kind of a hang-out place for them. They feel comfortable and safe coming in to eat or study or hang out with friends. We form a lot of connections."
The environment of Teadori is really inviting and well put together. Their main scheme and decorations are modern—a mixture of white and gray, with splashes of green in the form of plants. Their music playlist is also modern, drawing from Ariana Grande, Taylor Swift, and the Barbie movie. They have a collection of games and they have a shop dog named Momo.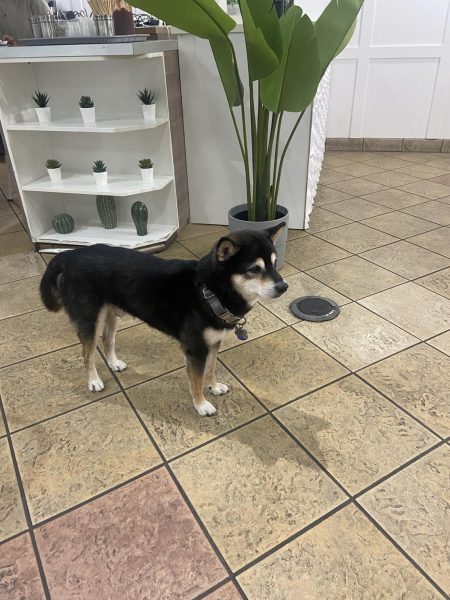 The two drinks that were reviewed are the Black Tiger Milk Tea ($5.50) and Strawberry Fruit Tea ($5.50).
The Black Tiger Milk Tea was decent. The boba was soft and the drink itself was presented orderly. It had an odd mouthfeel, but nothing too overwhelming.
The Strawberry Fruit tea was sweet and rendered the same taste and presentation as a fruit punch. It was a simple drink that didn't have many components, which doesn't necessarily detract from the overall experience but leaves more to be desired.
Overall, Teadori knows what it wants to be and executes it well, balancing the California bubble tea aesthetic while staying anchored in the State College environment and community.
Located at 454 E College Ave, State College PA 16801