State High in the NFL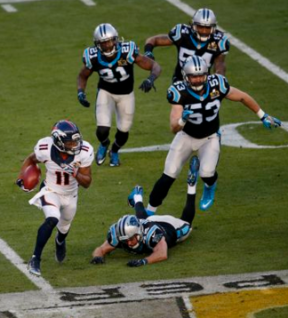 State College Area High School added another Super Bowl Ring to its collection with Jordan Norwood as part of the Denver Broncos, who defeated the Carolina Panthers 24-10 in February. Norwood broke a Super Bowl record with a 61 yard punt return, leading the way to an Broncos score. We decided to look back to the players from State High who made it into the NFL.
Larry Johnson Jr.
Johnson is probably the most notable NFL player from State High. Being voted to two All-Pro teams (2005,2006) and two pro bowls (2005,2006) and leading the NFL in rushing in 2005, he was considered to be one of the best running backs in the Mid 2000's. But with almost 4,000 rushing yards in two seasons, Johnson started getting injuries left and right, and never rushed for over 1,000 yards after 2006. But he's still left with over $50 Million in his pockets. He is now a DJ in Florida.
Matt Suhey
The man Walter Payton credits his success with, Suhey was the first State High alum to collect a Super Bowl  with the 1985' Chicago Bears who is considered to be the greatest NFL team ever. Suhey even considered himself to be "the short white guy" and the guy that stays behind the cameras, but he left a great impact on the field. There's a great piece you can find here by Melissa Isaacson of ESPNChicago.com on Suhey.
Jonathan Stupar
The first of a State High to NFL family dynasty, Jonathan Stupar played three years in the NFL with the Buffalo Bills. Considered to be more of a "blocking" tight end, Stupar finished his NFL career with 151 receiving yards and zero touchdowns.
Nate Stupar
Younger brother of Jonathan Stupar, Nate Stupar attended Penn State following his State HIgh career. Drafted in the seventh round in 2012 by the Oakland Raiders, Stupar has yet to make a big impact in the NFL. Currently, he is with the New Orleans and is signed with them for the next three years.
Jordan Norwood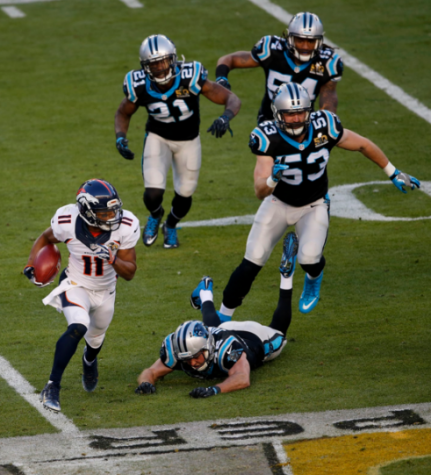 Norwood was undrafted in 2009 out of where else, Penn State, and was signed by the Cleveland Browns. He also played for the Philadelphia Eagles, Tampa Bay Buccaneers and now playing  with the Denver Broncos. While he's aa unspectacular WR having only 58 receptions to his name, he is a prolific punt returner, having the big return in the Super Bowl.
Ron Dickerson Jr.
With his Dad being a long time College coach, Dickerson was destined to make it in the NFL. His dad became the defensive backs coach at Penn State when Ron was in his high school years. With his Dad's southern ties, Dickerson Jr. went on to play college football at Arkansas University. He mawas NFL for one year with the Chiefs, then he went on to play in NFL Europe for four more years. After his playing career, went into coaching. He went on to coach for seven different teams, collegiate and professional. Dickerson Jr. finally got his first Head Coach job at Gardner-Webb University, but only lasted two years there. His father is still the Defensive Line coach at Gardner-Webb.