Summer What To Do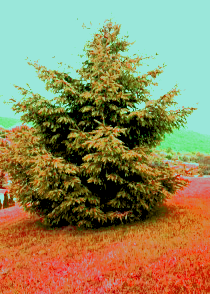 Summer is one of the most anticipated time of year for students. After a long school year, many students dream of warm summer days spent with friends. As summer quickly approaches here are a few things to look forward to:
No school, or for those lucky enough to be seniors, no more high school!
Your sleep schedule goes from waking up at six everyday to waking up at noon. You enjoy your days carefree and happy. No more homework, test, or stress! Senior Nina Shepard's favorite thing about not being in high school anymore is "probably not worrying about other people anymore and just being myself."
Spending sunny days at the pool/beach!
Sophomore Alexis Thom said, "I'm looking forward to going to the beach this summer." The whole year has lead up to this moment, relaxation by the beach. Thinking to yourself, this will finally be the year I get tan! The cool touch of the clear water cools you off from the radiant heat.
Travel experiences!
Summer is a great time to travel. Whether you vacation with family or friends, you will experience something new. "Traveling during the summer is super relaxing and a great way to learn about new cultures and gain valuable experiences," said sophomore Kayleigh Matthews. You look forward to gorging yourself on exotic food, and enjoying the culture of the world surrounding you.  
Spending time with friends!
Summer days and nights spent with friends is the perfect way to enjoy these warm days. "I like spending my summer with friends because it's just a whole lot of fun! Making memories, having lots of laughs and just having a great time," said freshman Noelia Pagano. Enjoy quality time with your friends during the summer.
Teachers like summer too!
Besides, not having to teach anymore, there are many reasons teachers enjoy summer! Mr. Frank, who teaches biology, said, "Sometimes in life we have no "do-overs" and family is one of those.  With the many and varied demands of an academic year, time spent with family can be a challenge.  What I look forward to in summer is spending quality time with family; both our immediate family and our extended family."