State College Football is on it's way to the top.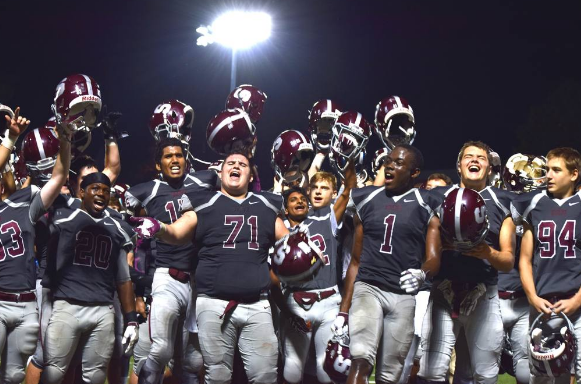 "Biggest g
ame of the year"
It definitely felt like it at Memorial Field on Friday night as the two top teams in the Mid-Penn Commonwealth in State College and Cumberland Valley faced off.
It was a brutal game for four quarters but the Lions pulled it off with a heroic ninety-three yard drive with six minutes left to play. The drive was saved on a 3rd & 24 on their own seven yard line with Senior Quarterback Tyler Snyder completing a thirty-six yard pass to Senior Wide Receiver Noah Woods who juked and broke multiple defenders on the way to the first down. That play saved the drive for State College that was finished off by Pete Haffner's game-winning rushing touchdown.
Even though it was the players on the field who put up the points, they weren't the only ones who co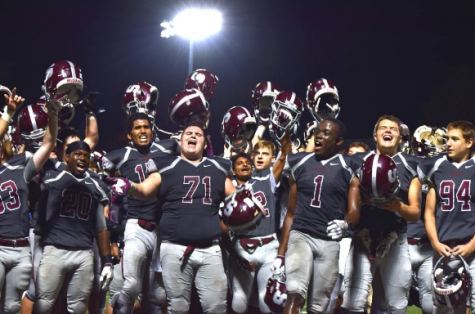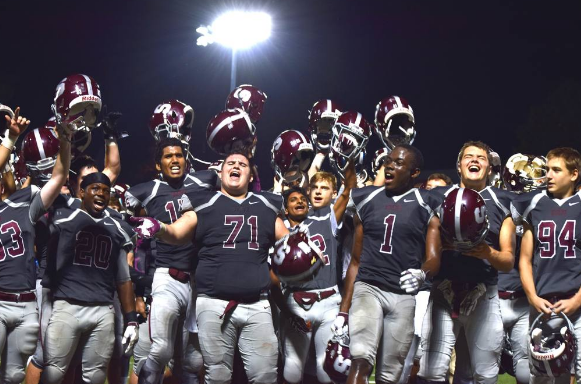 ntributed to the win. "The crowd was a huge factor in the game" said Junior Safety Paul Ollivett, "Especially late in the 4th quarter. I don't think I've ever heard Memorial that loud".
" It was the best student section I've been part of since I've been a student here" said Junior Josh Rickley " Everyone was into the game, and I think we did our part as a student section to help the team out."
With the help of the student section, State College has gone to #1 in the Mid-Penn Coaches Poll and the number #5 in the State, behind some of the perennial State Champs Central Catholic and and St Joe's Prep.
"I think where a very good team" said Sophomore Cornerback Tom Bucha, "I can see us playing with the best teams in the State"
State will look to prove that as they have four games left on the schedule. With two of those coming against other top tier teams in the State against Central Dauphin and Harrisburg.