State College Girls' Golf Dominates Districts
The State College Girls' Golf Team captured the AAA PIAA District 6 Golf Championship October 11th at Summit Country Club to move onto the Team Sub Regional October 14th at Treasure Lake. State College will  face teams from district 5, 8, 9 and 10. State College defeated Hollidaysburg by 178 shots in AAA to to take the title. Alex Voight-Shelley led the Lions by recording a two day total of 167 to win the individual district title and move on to the AAA West Regional at Tom's Run. Alexis Anastos was the district runner-up finishing 22 shots behind Voight-Shelley with a two day total of 189. Shelley-Voight found herself only 2 shots in the lead after day one, but dominated Day 1 winning by 22 shots. "We (State College) were 18 shots over the minimum as a team to qualify for regionals so I knew I had to play for all of us. The second day we played much better as a team which got us qualified for regionals." said Voight-Shelley. Asked about what it was like winning districts as a true freshmen, Voight-Shelley said, "I never really thought of myself as a freshman, but as a member of the team. I just wanted to play the best I could for my teammates. I knew there were a lot of expectations for me to play well, so I always want to play my best." Kaylie Richards of State College finished third shooting a 207 total, Maddie Czekaj of State College finished fourth shooting a 207, Kristin Nodell finished seventh shooting a 223. The Little Lions defeated Hollidaysburg by shooting an aggregate total of 796 to Hollidaysburg's 974.
About the Writer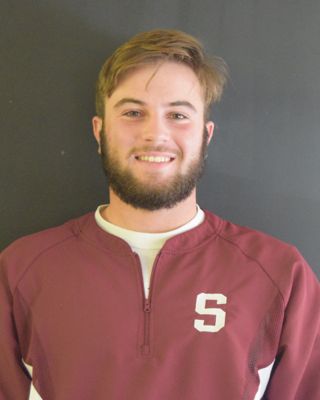 Christian Friberg, Staff Writer
Hello my name is Christian Friberg and I am a senior at State High. I am currently taking Journalism 1. I decided to take Journalism due to my interest...