I.M.B. All-Access
As the calendar shifts to November, State High's favorite intramural sport is gearing up for another exciting season. The State College Intramural Basketball Association, or I.M.B.A., has become a staple of State High culture over the past thirty years. An enjoyed extracurricular of many students schoolwide, the league allows participants to learn valuable teamwork skills, gain an appreciation for the game of basketball, and reap the physical fitness benefits of playing a sport. With twenty-four teams and over two hundred players, the 2016-2017 season appears set to continue the rich I.M.B.A. tradition at State High, and build off of the momentum following last year's historic finish.
On February 12, 2016, underdog Washington D3 stunned league leading Team Dragon 44-41, as students and staff members filled the seats in the North Gym. The win gave D3 the I.M.B.A. championship, an outcome that seemed far from certain considering they had been defeated by Dragon twice before earlier in the season. "It was pretty fun and kind of scary to play in front of a lot of people," said now-junior Max Benner, who scored ten points in the game and is now a member of the State High basketball team (as well as an I.M.B.A. assistant). "I think I.M.B.A is a great program because so many kids are involved and it gives students common ground to talk about and interact amongst each other with."
Teams D3 and Dragon are now disbanded, their players predominantly being 2016 State High graduates. The race for the I.M.B.A. championship this year is a wide open contest. Fitted Cuts, a talented team who just fell short of the playoffs last season, has emerged as a preseason favorite. Two other senior teams, Yacht Club and Leef Gang, are both expected to perform well in the upcoming season, as are a number of other talented squads.
The intramural league has become more than just a beloved pastime at State High in recent years; it has morphed into a way of life. One team, the Neon Ballerz, has even created and maintained a team website dedicated to covering their I.M.B.A. success. "The Neon Ballerz website serves as an invaluable resource for our team, along with other viewers of the site," said website founder Joshua Miller, a starting shooting guard for his team. Miller added that "although some people see having a website for an IMBA team as useless, the one-of-a kind journalism found in the Ballerz Weekly (a Lions Digest equivalent for exclusively Neon Ballerz-related news), to informative practice and game schedules, to preposterously expensive clothing items in the store, and to hype-building game previews" is what makes the site remarkable.
Since his appointment in 1990, one constant has remained through years of new referees, players, and assistants. Commissioner Joseph Boris, a State High teacher since 1973, is I.M.B.A.'s strongest proponent, and has been since the beginning. He offered a personal take on the impact of the league. "The I.M.B.A. is one of those sport activities that can bond the players to their team, the league and the school. This is my 28th year as commissioner, and I have loved every season of it," Boris reflected. "I.M.B.A. is a chance for all students to play team basketball against their fellow students. I.M.B.A. is my legacy for State High."
About the Writer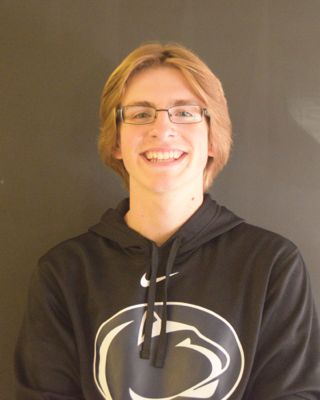 Justin Korman, Staff Writer
My name is Justin Korman, and I'm a junior at State High. I am currently enrolled as a Journalism 1 student, choosing the class because of my longtime...