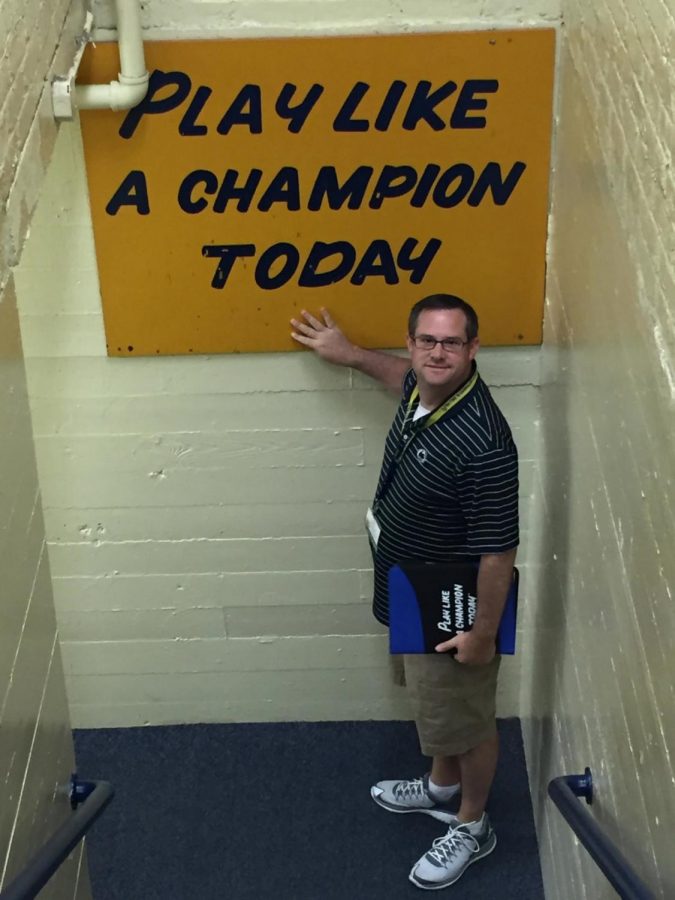 Mr. Walsh
Q: Best part about being a teacher?
A: Everyday's a new day and a different routine and the day is whatever the students make of it.
Q: Worst part about being a teacher?
A: Grading paperwork.
Q: What do you do in your down time?
A: I travel a lot with my wife.
Q: What is your favorite unit to teach?
A: The new deal and FDR.
Q:Favorite childhood memory?
A: Our basketball team lost to a team that was 0-188 and they beat us and got the next day off of school. It was super embarrassing.
Q: Favorite color?
A: Blue
Q: Favorite food?
A: Pizza
A: Favorite Music?
A: Classic rock.